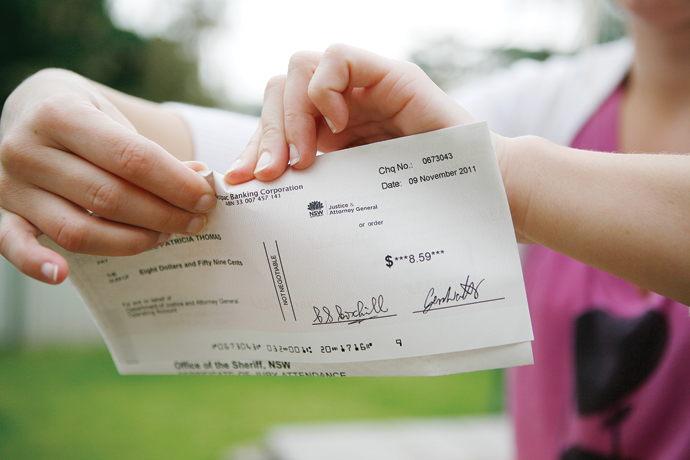 A local resident is out of pocket over $150 after she was summoned to only half a day's worth of jury duty.
Glenmore Park local, Ashlee Thomas, was summoned to attend jury duty at Penrith Local Court where she and at least 30 other members of the public waited for 3.75 hours before they were told they were not needed.
Current State Government allowances for jury duty specify that no compensation is payable for services less than four hours.
"I am not the only one this has happened to, but it just seems unfair to me," she said.
"We missed out by 15 minutes and that means I lost a full day's shift at my work where I am a casual."
To add insult to injury Ms Thomas then received a travel allowance cheque in the mail for $8.59.
"The entire experience is poorly organised and the compensation I received was inadequate," she said.
"As if I am going to go to the bank to deposit that amount? I'll probably just give it to charity, however I bet there would be lots of people who won't even bother."
The department said whilst they were satisfied with how the jury duty system is run at the moment there is always room for improvement.