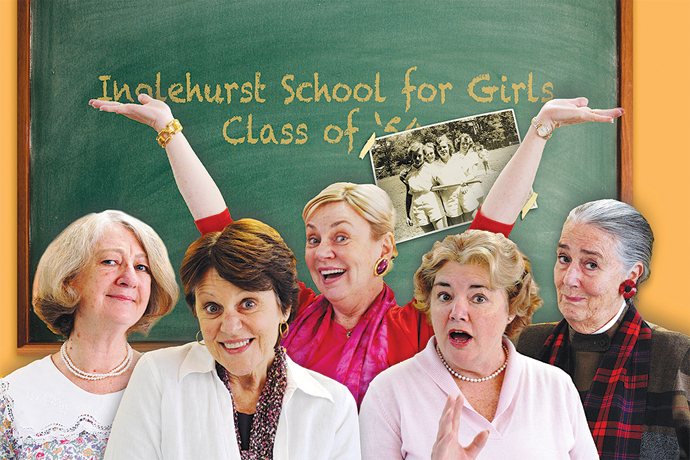 This year was an amazing year for first run and high-class productions at Penrith's Q Theatre.
And 2012 is already set to be a knockout season with 10 fantastic productions promising audiences a bit of everything from vibrant comedies to powerful drama, from inspirational music to high romance, from nail-biting circus to opera to die for!
Featuring a host of great performers including Annie Byron, Henri Szeps and Kristy Best, and productions from touring companies including Bell Shakespeare and Circus Oz, as well as three premiere productions from the Q Theatre Company, 2012 is set to be one of their best ever seasons.
The season kicks off in March, when one of Australia's favourite actors, Henri Szeps, takes to the stage in his one-man show, the touching and hilarious 'Wish I'd Said That'. Henri takes his audience on a comic journey to prove that the world may be a stage but not everyone is a star.
In May, acclaimed performer Darren Coggan returns to the Q with 'War Stories: A Salute In Story And Song To The ANZAC Spirit'. Inspired by his own family history, Darren connects us to an iconic part of our heritage in this moving and magical piece of theatre.
Also in May, 'Truck Stop', the new Australian play by award-winning playwright Lachlan Philpott ('Silent Disco') will have its world premiere at the Q Theatre.
Commissioned by the Q Theatre Company and developed in Penrith, this important, funny and confronting work, shines the headlights on sex, gender, raunch culture and growing up in the 'burbs'.
In August, Bell Shakespeare brings an exhilarating new production called 'Moliere's School For Wives' to town.
September see's a new play by Don Reid called 'Biddies', which casts a loving and mischievous eye over the female species.
The hilarious Wharf Revue team are back again in October to take another swipe at our politicians and popular culture.
In November, the Q Theatre Company and CarriageWorks present the Australian premiere production of 'Full Gallop: The Vreeland Project', based on legendary Vogue Editor, Diana Vreeland.
Vreeland reigned as Empress of Fashion for over 50 years and was one of the most influential women of the 20th century. She was adored, loathed, feared and outrageously original. 'Full Gallop' is a run amok comedy about a remarkable woman.
The 2012 Q Theatre Subscription Season is on sale now with special discount offers for subscribers who book before December 31.
To book or for more information call 4723 7600 or visit www.qtheatre.com.au.