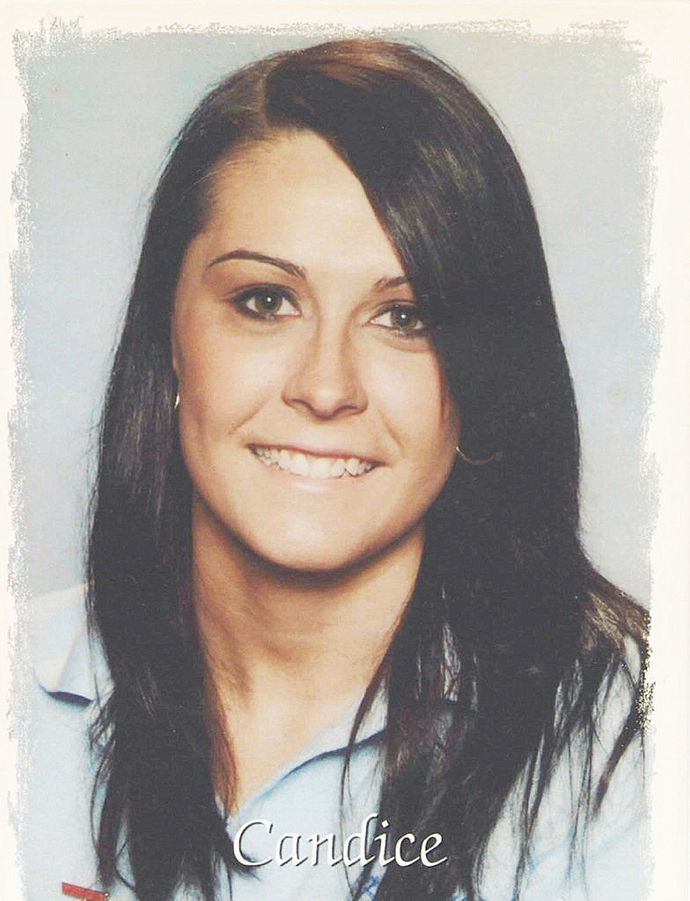 When Sylvia Falls drove along the Northern Road last week, the car behind was clearly in a rush to get somewhere.
The driver tailgated her until he had the chance to overtake, but in the wet conditions he lost control and his car dramatically spun around.
"I virtually froze in the car," Sylvia said.
"Someone must have been watching over him though – he had a baby on board, and you just think, were you going to get there any quicker?"
Incidents like this send anger, fear and sadness flooding through Sylvia's body.
One year ago on Sunday marks the painful day she lost her daughter, Candice, in a tragic car accident on the Great Western Highway at Colyton.
"A lot of people say just give it five years, give it 10 years, but I don't think it will ever get easier – this 12 months in time has just made it harder," Sylvia said.
Candice, 19, was travelling in a car with two others when it crashed into a telegraph pole on the Great Western Highway last year. She was 10 weeks pregnant at the time.
"We are still in shock," said her father, Darren.
"It took months to initially sink in that she was gone, but it's not like you immediately believe it.
"It's not until months after when you inadvertently go to call her – you think to yourself of course she isn't going to answer."
Both parents agreed there would never be a day where they would feel 100 per cent.
"Every week I think I might do something in her bedroom, but it hasn't happened. Everything is the way she left it," Sylvia said.
"I go into her cupboard, but I just can't pull things in and out. It's too hard, you feel if you empty her closet, you are emptying her."
Darren said it would be even harder when milestones come around that Candice won't ever reach.
"She certainly experienced a lot, but she will also miss a lot too, you know kids, marriage – Candice would have made a great mum," he said.
She was just a giving person, according to Sylvia.
"Candice would give the shirt off her back, even if it meant she couldn't wear one," she said.
"Or give money she had borrowed off us," Darren laughed.
The thing that gets both parents up in the morning is their other child and Candice's only sibling, Kurt.
"If it wasn't for Kurt I think I'd be a blubbering mess," Sylvia said.
"We can't let him miss out on life because we can't get up to do things."
While his sister was killed on the road, Darren and Sylvia are still encouraging Kurt, 15, to go for his driver's licence in a few weeks.
"Every kid is excited to get their licence, and we've tried to keep it that way for Kurt. We don't want him to be scared that he could be killed on the road, it's all about being responsible," Darren said.
Police have concluded that speed was a factor in the crash that killed Candice, and the boy who was driving the car has now been charged.
But Darren and Sylvia believe there has to be a reason that Candice was taken from them so soon.
"There is still so much speeding on the Great Western Highway, people aren't slowing down," Darren said.
Darren has organised for a car cruise to take place this Sunday, starting at Krispy Kreme in Penrith – he has been working on Candice's car with Sarinas Smash Repairs.
"It is aimed at raising awareness about speed. Your car can look really good, but it doesn't need to go fast," he said.