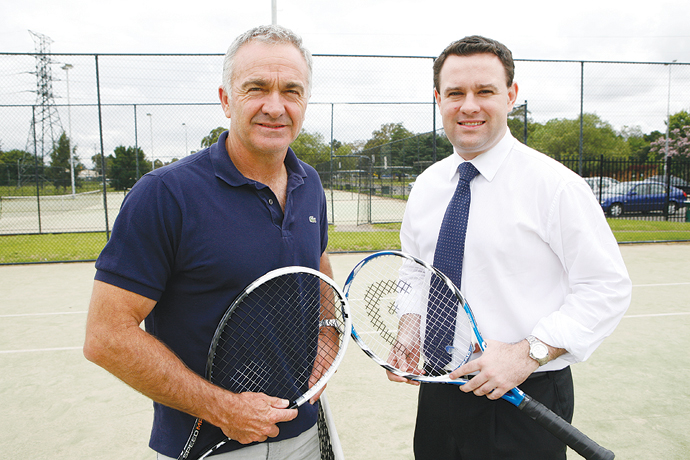 Nepean District Tennis Association (NDTA) may become the state's first clay court facility with the support of former Australian Davis Cup player and coach, Wally Masur.
Penrith City Council has commenced a feasibility study into the prospect of having additional clay courts at the Woodriff Gardens site and initial discussions will be held in January.
"We would need to have approximately 10 clay courts at the complex to host national and internal events. Currently there are clay courts at Parramatta and Forster but nothing capable of holding a tournament," said CEO of NDTA, Chris Woodland.
The one issue facing the proposal is the Jane Street extension.
"The Jane Street extension really only affects the corner of the reserve but the problem is our 20-year tenure expires in February. We need a 10-year lease to give the NSW Government enough security to support the expansion, but currently we have only secured five years," Mr Woodland said.
NDTA is already putting itself on the map with its Penalty Shoot-out Tournament to be held later this month, but having the first clay court facility in NSW would really boost the sport, according to Mr Masur.
"It has been a long time coming, we have found the right product to build a clay court facility in Australia and when I heard about this proposal I was straight on board," he said.
"Look at the northern European tennis… the juniors learn on slow red clay, whereas we learn on synthetic grass."
Penrith MP Stuart Ayres said the government was open to working with Council and the NDTA.