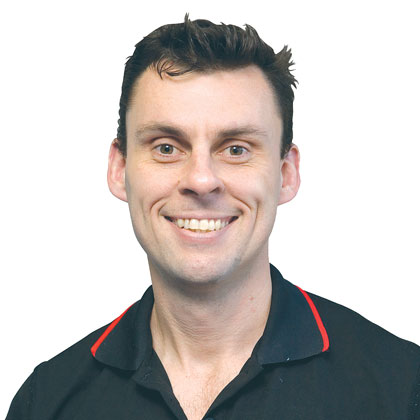 I was lucky enough last Saturday to spend the night in a tent with my son at his preschool. There were a heap of other dads and their kids as well. And what was interesting was the range of occupations and stories from the other dads.
There were business owners, magazine editors, farmers, one guy came 6th in cycling at the Olympics!
Everyone seemed by any standards "busy", but all of them had found a night and day to do nothing else but camp out with their kids.
Okay I can hear you saying I thought this was a fitness column… If I ask you right now why don't you go for an hour walk tomorrow, what would you say?
Ask any kind of health therapist, trainer, doctor etc why people say they can't do exercise or cook healthy.
I'm betting the most common excuse people say is "I don't have time".
What they really should be saying is "I don't make the time". This would be a lot more accurate.
Whether it's finding time for your kids or for a half an hour to exercise, no one is coming to say here is some free time I found you.
What really gets me is that after saying they have no time, they ask am I watching some 'pop idol or who wants to be a chef' show because it's so good and they haven't missed an episode!
I have trained multi-million dollar business owners and federal politicians, world class athletes to school kids, right down to mums and dads.
I am yet to find a person who could not find two or three hours a week to do some exercise.
The funny thing is the more successful people are, the more they realise your state of health has a big effect on every aspect of your life.
The more energy you have, the quicker you start getting things done and then you have more time for the fun things in life.
Speaking of making time, each week I receive emails with feedback about the column.
It is obvious people in our community are very interested in improving their health.
Some of the letters are great and I would love to print them. So I want to put a question back to the readers for a change.
What makes us healthy? If you, or someone you know, has something to offer, email me.
Not necessarily scientific breakthroughs but real life advice everyday people can relate to.
The next couple columns I want to do as a bit of a fitness forum, a Q and A style interview.
This column goes to The Western Weekender and The Inner City Weekender, which makes nearly 100,000 newspapers hitting the street each week.
So if we get good ideas printed, that's a few people who get to hear about it.
Hopefully we get some really different opinions, but they will all be heading towards one goal. Stay tuned next week, this should be interesting. [email protected]