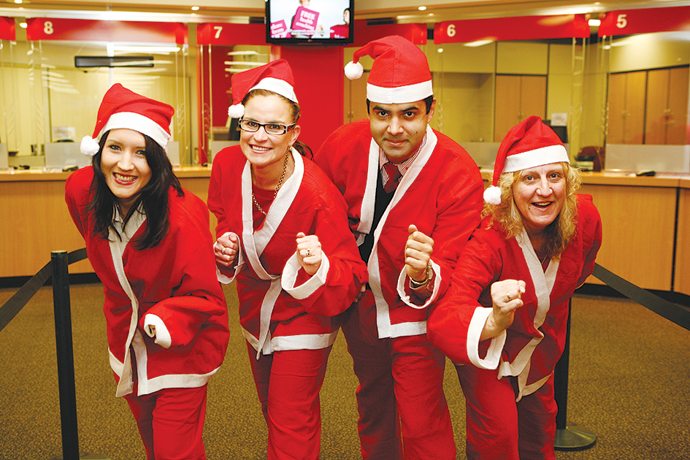 Local businesses are out to prove who has what it takes to win the Charity Santa Run at the annual Penrith Festival of Christmas.
A challenge has been set by Joe Grassi of Joseph Grassi and Associates to encourage other companies to compete with the most Santa runners.
Mark Streater from Westpac has already upped the ante, entering himself and four of his employees in the local run.
"It is a great idea and now we are looking for someone who can beat five runners," said Gen Jagt from the Penrith City Centre Association.
"If you are a local company get a team of more than five people together to win the challenge."
The race will take place on Sunday, December 4 during the Penrith Festival of Christmas at 10am.
The route is 1.8km long starting at Judges Car Park, before heading eastbound up Evan Street and finishing at the Station and High Street intersection.
To register for the Charity Santa Run, visit www.penrithcitycentre.com.au and download the application form and route.