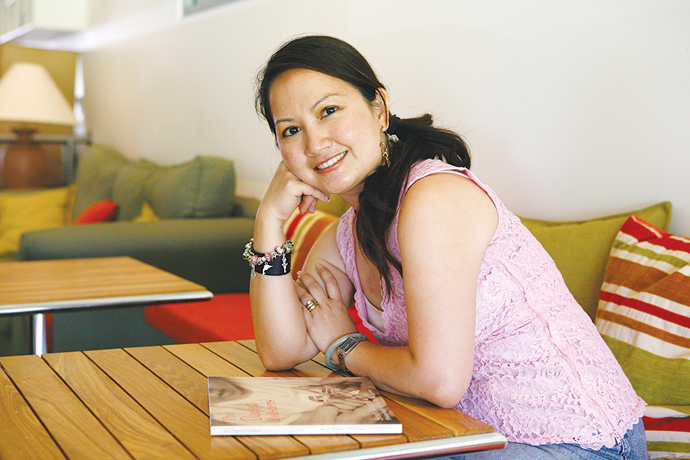 For the first few years of Susan Myihtoi's life she felt rejected and unloved. When Susan was just four years old her parents divorced. Her mother re-married, taking Susan's youngest brother with her, leaving Susan's father to care for herself and two brothers.
Living in Indonesia, in a poverty stricken village, her father struggled to look after the children. An opportunity came up for him to try and find work in Australia, he left the children with their grandparents with the promise he would come back to Indonesia, he never returned.
Susan's grandparents looked after the family for a few years but because of their old age and poverty they could not provide for them. They decided it would be best if the children went to live in an orphanage. The siblings were separated, the boys went to one orphanage and Susan went to an all girls house.
Again Susan felt abandoned and discarded. Her first 10 years of life were full of separation, first from her mother, then father, then grandparents and finally she was separated from her brothers.
When Susan first arrived at the all girls Christian Orphanage in Semarang, Indonesia she was afraid, lonely and unsure however after initial adjustments she discovered the orphanage was more of a home to her than anywhere else.
The house was run by two German nuns, Sister Margrit and Sister Christine, they nurtured Susan like a mother. It was then that Susan realised her desire to help disadvantaged children, just like her role models the sisters.
Susan moved to Australia in 1992, when she was just 19 years old settling in the Western suburbs of Sydney. Since that time Susan has touched the lives of many disadvantaged children through her work at Fusion Western Sydney as a children case worker and through her own foundation The Motherhood Project.
The Motherhood Project, founded in 2007, supports children in orphanages in third world countries including Indonesia, Burma and Cambodia. In addition, the project aims to support Fusion Australia, a youth and community organisation, Susan's work place for the past eight years.
Through The Motherhood Project Susan has self-published a coffee table book designed to inspire mothers.
The idea for the book occurred, unbeknown to Susan, when she was just 14 years old. During her time at the orphanage Susan wrote the nuns a letter thanking them for their love and support. 22 years after writing the letter, and worlds apart, Susan contacted Sister Christine in the hope she may still have it. Sister Christine responded promptly with the news she had kept the letter over all this time.
In the letter Susan described herself as a rough diamond who had been rejected and depicts how the Sisters had polished and cared for her until she could shine beautifully. This message is at the core of Susan's book aptly named The Diamond Polishers.
"I think it is a beautiful way of seeing children- as precious stones- valuable priceless, beautiful and individually unique, just like diamonds," Susan said.
"Mothers, grandmothers and aunts are all diamond polishers in that they must learn how to be patient, skilful, loving, caring- and many more attributes of real diamond polishers- to discover and reveal the true treasures inside of each child."
The book is filled with inspirational writing and beautiful images placing value on mothers and their role in shaping the lives of children. Inspired by many women in her life, Susan shares real stories from real mothers from all walks of life across Western Sydney; an adoptive mother, single mother, spiritual mother, new mother, step mother and grandmother. The book is filled with beautiful images of mothers and children from the womb to playtime.
If you would like to be inspired by Susan's story and purchase the beautifully designed coffee table book, The Diamond Polishers visit www.themotherhoodproject.org.au or contact [email protected] Each book costs $25 and all proceeds go towards helping disadvantaged children both in our local area and internationally.