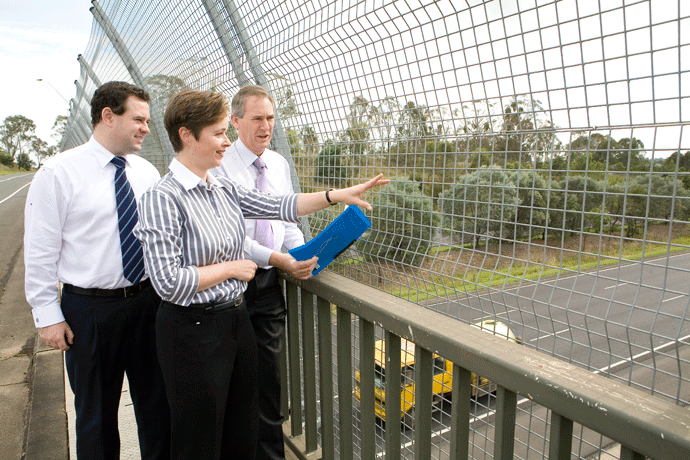 The Werrington Arterial Road project is up and running with the contracts being awarded for the concept design and environmental impact assessment.
Local MPs Stuart Ayres, Tanya Davies and Bart Bassett announced the first stage of the project this morning.
As part of the first stage Roads and Maritime Services (formerly the RTA) is planning to widen Kent Road/Gipps Street to four lanes between the M4 and Sunflower Drive South at Claremont Meadows.
Eastern on and off ramps for the M4 at Claremont Meadows will also be installed.
Mr Ayres said the additional access to the M4 would complement the existing three access points of the Northern Road, Mulgoa Road and Mamre Road.
"This will allow for significant relief to traffic for those choosing to go either west to the Northern Road to access the M4 or east to Mamre Road," he said.
Roads and Maritime Services expect the concept design and environmental impact assessment for stage one to be displayed for community comments in the second half of next year.