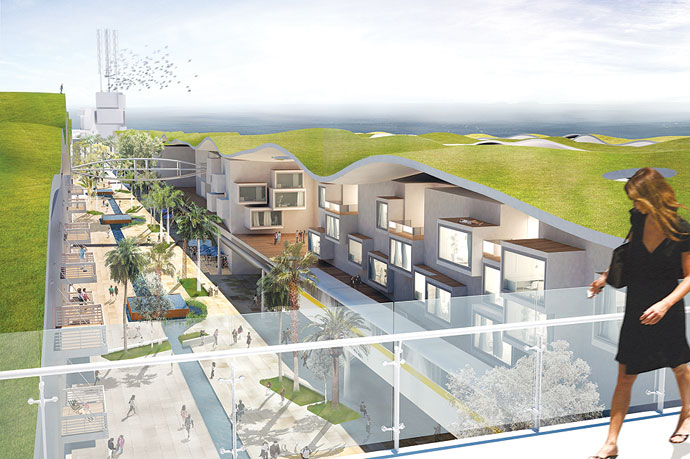 After a 12 month period of community consultation and collaboration, the internationally renowned art collective, Campement Urbain, has unveiled its vision for a Penrith of the future.
The French-Australian art and architecture team has used the aspirations and concerns of locals to re-imagine Penrith as a showcase for urban renewal and sustainable living.
Penrith City Mayor, Greg Davies, said the project looked at the city with fresh eyes.
"The image of a future Penrith is one of a showcase for urban renewal and sustainable living, which could set a benchmark for cities world-wide," he said.
"These concepts will inspire leading-edge urban renewal. They will set Penrith apart as an innovator among the new cities that are developing around the world."
The collective's vision aims to enhance connectivity between the area's public spaces and better link Penrith to its majestic Nepean River.
Campement Urbain has developed a set of design suggestions for residents to consider. Key components include a radical new vision of public transport, stronger pedestrian and cycling networks, green spaces and a mixed-use pedestrian bridge.
Council will now work with residents to explore how the plan might work within current and future strategies.