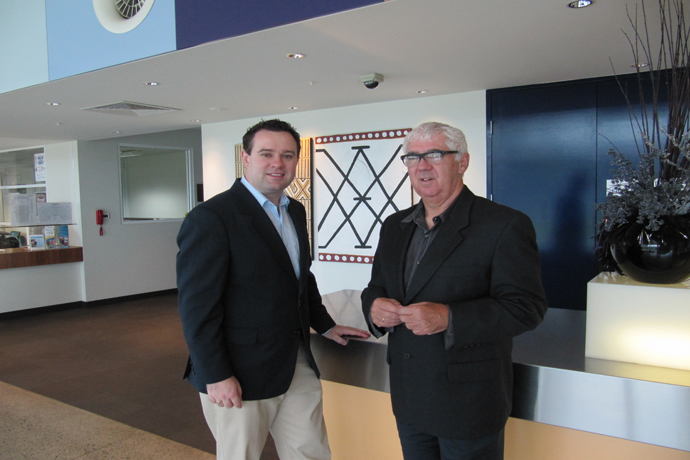 The Allan Mullins Hall at the Joan Sutherland Performing Arts Centre will be getting a much-needed facelift after $24,000 in funding from the State Government was secured this morning.
The funding is part of the 2012 Arts Funding Programme and will see the Allan Mullins Hall outfitted with new technical equipment including a new sound system, lighting and visual system.
The multipurpose entertainment room seats up to 90 people and is very popular for school outings but its sound and lighting systems are lacking, according to Penrith Performing and Visual Arts CEO, John Kirkman.
"For a small performance and classes this is a really great space but the lighting and sound systems are very patchy and need to be upgraded. I was very, very happy when I was informed we would receive funding and The Joan will be matching the government's contribution dollar for dollar," Mr Kirkman said.
Mr Kirkman said that smaller groups can be outpriced when performances are held in the Q Theatre as production costs are higher and so upgrades to the Allan Mullins Hall will not only attract high quality performances but also make sure they are accessible to the public.
"It will also be a great space to support local emerging talents," he said.
MP for Penrith, Stuart Ayres, said he was glad that his government could show support to the Arts in western Sydney and particularly Penrith.
"People shouldn't have to travel to participate in the arts. We are happy to do everything we can to make sure performances and people interested in the arts have accessible spaces like the Joan Sutherland Performing Arts Centre," Mr Ayres said.
The renovations will be completed over the Christmas period, in time for the new season beginning March 2012.