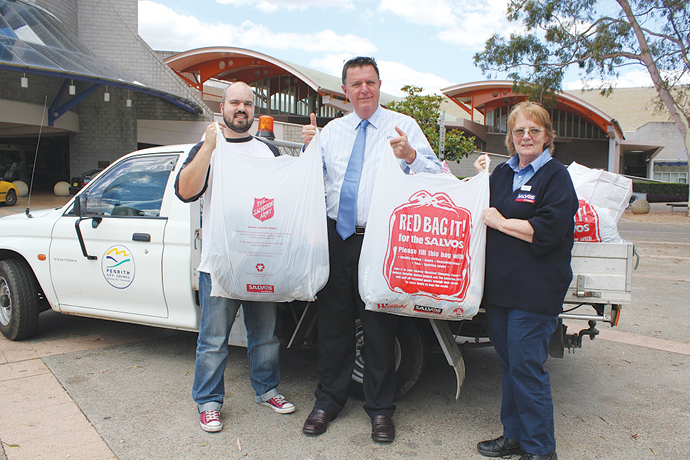 Around 200kg of clothing was recently donated to The Salvos with Penrith City Council staff inspired by 'Buy Nothing New' month.
Penrith City Mayor Greg Davies said the clothing drive supported Council's commitment to sustainability, while helping out our local community.
"'Buy Nothing New' month challenges us to question what we buy, where it comes from and where it ends up. This aligns with Council's commitment to a sustainable Penrith," Councillor Davies said.
"Council staff got into the spirit of the month by clearing out their cupboards for charity.
"Our local charities rely on the recognised generosity of our residents to help those less fortunate. This can continue and residents can take action by getting involved in National Recycling Week between 7 and 13 November.
"Council's free sustainable living workshops are also back this month due to popular demand. It's a great way to reduce your exposure to chemicals around the home and replace them with safer, green alternatives. You can also give your yard a lift with native gardening, composting and veggie growing workshops."
Find out more about Council's work in promoting sustainable practices within the organisation and out in the community at www.penrithcity.nsw.gov.au/sustainability.