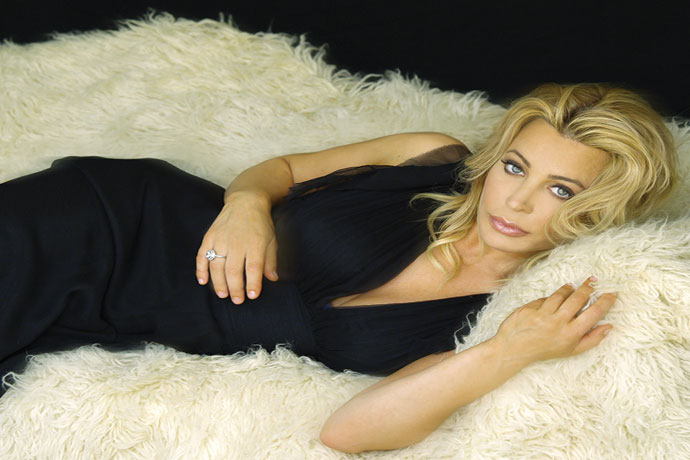 I think I've been given permission to say dance pop diva and multi-platinum recording artist Taylor Dayne is back.
"I don't care what you want to call it, I'm back, I'm here and I'm going to be there… call it whatever you want," she said.
"I honestly don't know what a comeback means anymore."
It's been six years since the 49-year-old New York-born pop-sensation was last in Australia and she says she can't wait to entertain the crowd with the many well-known 80's and 90's anthems she made famous all those years ago.
"People know my voice, I love singing and I'm considered one of the real good ones," she said.
"I've been so blessed and fortunate over the past 23 years and it'll be an absolute joy to perform for my fans in Australia. I try and incorporate a lot of fun in my set-list and make sure the audience get the music they've grown up on, it's a soundtrack to their life."
Over her amazing career, beginning in 1988, Taylor has achieved a massive 17 individual Top 10 hits on the American Billboard charts. Her first album 'Tell It To My Heart' was a number one smash hit in Australia.
Her second and third album, 1989's 'Can't Fight Fate' and 1993's 'Soul Dancing' each reached number seven and number two respectively on the Australian charts.
Taylor says she isn't really surprised to hear that her big hits like 'Tell It To My Heart' and 'Love Will Lead You Back' are still massive today.
"I'd be lying if I said it's not flattering, amazing and awesome," she said.
"At the end of the day I still get up when I hear music I grew up on. When Michael Jackson's 'Wanna Be Startin Something' comes on I still jump up and that came out more than 23 years ago. The impact of music is amazing.
"A great song is a great song and if the production is high it's even better. 'Tell It To My Heart', 'Prove Your Love', 'Can't Get Enough Of Your Love' and some of my ballads have impacted so many people.
"It's been an amazing ride for me and when you tour you get to look at the fans that you've impacted with your music and you get to share that experience for one night together, it's a hell of a ride."
As well her hugely successful international music career, Taylor Dayne has also made inroads in the acting world. Taylor's debut movie came in 1994 when she starred alongside Hollywood royalty in Warren Beatty and Annette Bening in 'Love Affair'.
"It was sometime in the mid-90's when Warren Beatty asked me about a film he was involved with, which to me was 'wow'," Taylor said.
"To work with Warren Beatty and Annette Bening on my first film was quite amazing. After that I started a couple of feature films and did some television work.
"I was a part of one of the first scripted shows for the television channel Showtime called 'Rude Awakenings' and then I starred on Broadway for a year.
"I also just recently wrapped an independent movie called 'Telling Of The Shoes', as well as my own reality series which will start airing in January."
Taylor says while performing on stage and in front of a camera is obviously similar, acting is certainly the field she is less comfortable with.
"Without a doubt acting makes me more nervous," she said.
"That is not a muscle I use every day, so it's a lot of work, effort, energy and fear."
In 2003, just a year after television sensation 'American Idol' began on screens in the US, popular judge and fellow 80's icon, Paul Abdul, was reportedly set to quit the show after just one season.
Taylor Dayne was voted the most popular choice by Rolling Stone magazine readers to replace the sometimes 'nutty' Abdul.
"I actually went and spoke with the producers of 'American Idol'," Taylor said.
"When Paula [Abdul] first did the show there was a minute there where she wasn't going to be doing the second year, so I went in and spoke to the executives, it was pretty cool."
Taylor says if the opportunity came along again to judge a reality singing contest, she would definitely jump at the chance.
"I think the most impact you can have is being on television," she said.
"It's all about how you brand yourself and it's absolutely my focus right now, 100 per cent."
In 2002, between Taylor's career in film and television and her comeback to music, she did the extraordinary by bringing a set of twins into the world via surrogacy.
Following several relationships that didn't quite "stick" over the years and time running out to fulfil her dream as a mother, Taylor chose surrogacy over adoption.
Taylor says being a single mum to 9-year-olds Astaria and Levi, as well as juggling a career in the entertainment industry, can be a tough one.
"I'll put it this way, I've had a live in nanny since the day they were born and I'm a single mum, so you do the math," she said.
Taylor Dayne will turn the clock back 23 years when she hits up Penrith Panthers next weekend.
It's sure to be a smash hit show!