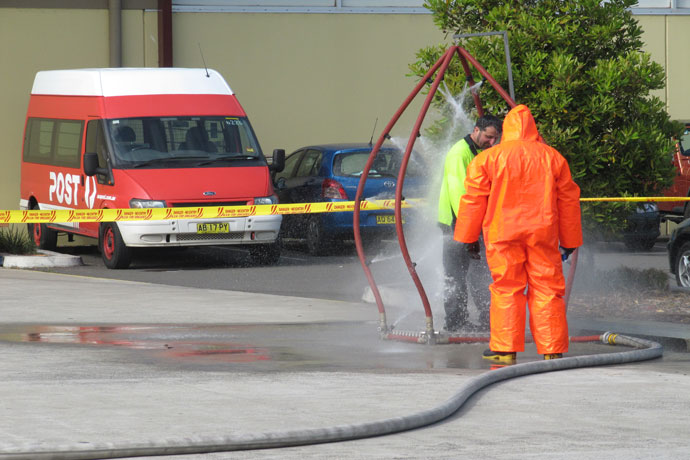 WEEKENDER FIRST: Police, Fire and Rescue and Paramedics were called to the Australia Post distribution centre located on Jack Williams Drive, Penrith this morning following the discovery of a white powder in an envelope.
The discovery was made at around 7.30am and approximately 50 staff members were evacuated from the building – nearly a dozen workers were isolated as they had been in close proximity to the powder and needed decontamination.
Several fire fighters wearing HAZMAT protective suits entered the building to test the substance using a machine that tests air quality to determine the nature of the powder, whilst police officers secured the area.
Australia Post workers who had possibly been contaminated were showered fully clothed using a high-pressure portable shower set up by Fire and Rescue NSW to remove any traces of the powder.
At 10am Fire and Rescue NSW deemed the chemical safe to remove from the premises.
The powder and envelope is now in the possession of police who are investigating the incident.