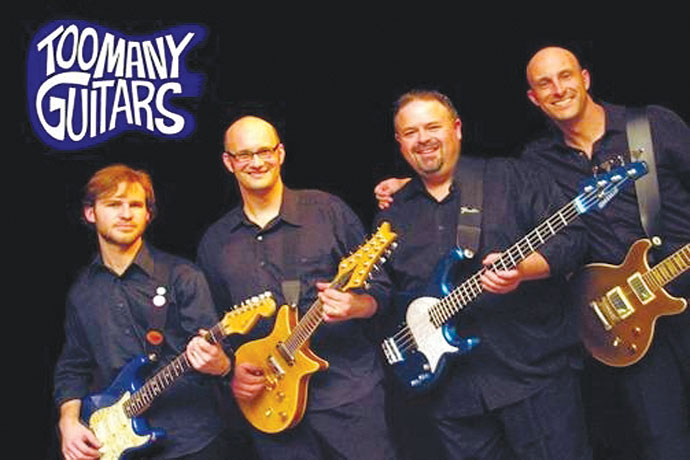 Nothing's better in this world than 'free stuff' and this weekend at St Marys Leagues they're offering a double dose of free and fantastic gigs for you to enjoy.
Tomorrow, October 7, check out none other than Planet Groove. Fronted by two dynamic female vocalists and backed by the cream of Australia's finest musicians, Planet Groove is the perfect band to kick off your night of fun.
Planet Groove has set the benchmark in unadulterated fun with the highest standard of playing everything 'live' with absolutely no backing tracks or sequencers used.
Their energy and enthusiasm mixed with great crowd rapport will make this show very memorable. Planet Groove will play the latest hits with a hint of classic funk, dance, disco, retro and rock thrown in the mix.
People can expect a huge array of music from the classic old time 60's to smooth jazz to even today's top female artist, Lady Gaga.
Songs you're likely to hear on the night include 'Poker Face' by Lady Gaga, 'Moves Like Jagger' by Maroon 5, 'Forget You' by Cee Lo Green, followed by some old favourites like Michael Jackson's 'Beat It', Cyndi Lauper's 'Girls Just Wanna Have Fun' and the B52's smash hit 'Love Shack'.
Catch Planet Groove on Friday at the Members Lounge of St Marys Leagues from 9.15pm.
Saturday night, October 8, the talented foursome Too Many Guitars will rock the crowd with their wonderful repertoire, excellent showmanship and classic rock 'n' roll spirit.
Too Many Guitars features three of the most experienced live performers of Sydney's club and pub scene.
Michael Carpenter, Charlie Lee and Paul Carpenter played for many years as key members in one of Sydney's most respected club acts, The Bandits, and have played in club and show acts as diverse as The Beatnix, The Pink Chevys, The Fab Four, Skool Daze, Simply Bushed and The Mario Brothers.
They have also performed for over 20 years in a variety of original bands, playing everything from country and pop to classic punk.
The recent addition of young guitarist Casey Atkins completes this quartet, turning them into a powerful and accomplished musical combo.
With a repertoire that covers everything from Elvis Presley to ABBA and The Shadows to The Angels, Too Many Guitars are in an enviable position.
Some of the uptempo and diverse songs the audience will possibly hear include 'Locomotion', 'Viva Las Vegas', 'Rebel Yell', 'Pretty Woman', 'All Shook Up', 'Dancing Queen' plus many, many more.
Too Many Guitars plays Saturday, October 8 at the Members Lounge of St Marys Leagues from 9pm.