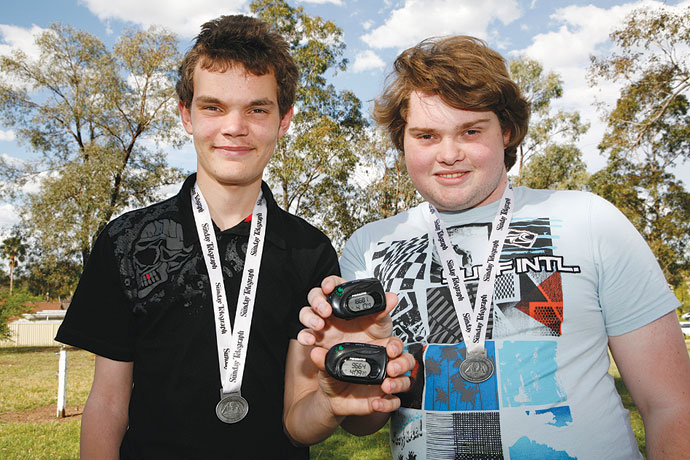 It may not look like it, but these two teenagers are in the process of climbing a mountain.
Joel Atkinson, 18, and Chevy Black, 15, are taking part in the Cerebral Palsy Challenge by climbing a virtual mountain.
They have been wearing a pedometer every day to track their daily step count, which is then entered into their personalised Cerebral Palsy Challenge webpage – the aim is to reach the top of the mountain by the end of the eight-week challenge.
Joel and Chevy are involved with the challenge as part of a mentoring program for teens with Cerebral Palsy.
"The challenge is also a fundraiser for charity, and we've chosen to raise funds for the Cerebral Palsy Alliance," Joel said.
In a bid to increase their step count, Joel and Chevy are hosting a four kilometre family challenge on Sunday, October 16, at Bicentennial Park, Homebush.
"Chevy and I have set a goal to complete the whole four kilometre track," Joel said.
"One of our friends is in a wheelchair so she is going to push for as long as she can."
To get involved, call Joel's mum, Brenda, on 0400 879 972.