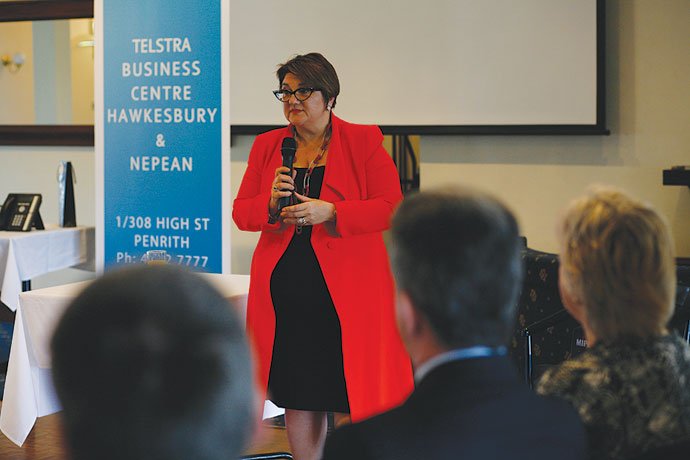 Yasmin King has a strong vision for the role of small businesses in the NSW economy and in western Sydney and shared it with Penrith business leaders on Tuesday morning.
The newly appointed Small Business Commissioner was the guest speaker at the last of the Penrith Valley Chamber of Commerce's Telstra Business Breakfast meetings and told business leaders that within 12 months she wants her office to be a true advocate for small businesses.
"I want the Office of the Small business commissioner to be seen as a low cost mediation service for tenants to landlords and business to business and business to government disputes," she said.
"I also want there to be some straightforward, practical simplification in the way small business interacts with the NSW Government."
This would include reinvigorating the method by which smaller businesses can apply for government tenders and taking responsibility of the Retail Leases Act 1994 that covers the majority of smaller retailers.
Some of Penrith's business leaders raised the issue of payroll tax rebates for undergraduate students and the decentralisation of procurement procedures.
Others raised the issue of education and the proliferation of networking groups that struggle to cater for the busy schedules of business owners.
NSW Business Chamber western Sydney regional manager, Geoff Starr, said the morning was a great opportunity for Penrith businesses to voice their concerns.