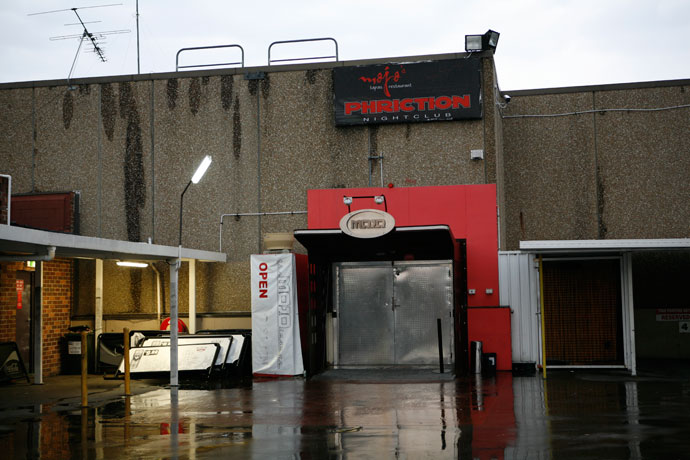 EXCLUSIVE: A brawl involving nearly 20 people broke out at Phriction nightclub in Penrith two weeks ago but was reported to police two days after the incident.
Police have now launched a formal investigation into the circumstances surrounding the fight that led to four people sustaining minor injuries.
The incident occurred about 12.20am on Sunday, September 18, at the main bar.
Joseph Hunt was one of the many club patrons that night that saw the incident.
"I didn't see how the fight started but there were about 10 people involved," he said.
"Security guards were holding a few people back, about three or four big Islanders, and a guy was on the ground knocked out.
"There was also another fighter after that on the dance floor."
Police were only informed about the incident on Monday, September 19, but understand the altercation started in the main bar of the premises before moving into the car park.
A total of 20 people were involved at various times throughout the course of the incident.
Four people sustained minor injuries and were taken from the scene by friends.
Following the incident, police understand that half the group fled the scene on foot along Station Street, while the other half fled on foot along Union Street in Penrith.
As a result, police launched an investigation into the circumstances and have to date spoken with a number of people in relation to the matter.
Local police were also granted a short-term closure order by Parramatta Local Court, under the Liquor Act, for the temporary closure of the nightclub, enacted on Friday, September 23.
Phriction licensee, Rick Mancini, said he would not comment on the fight or the delay in reporting the incident to police, however, Phriction Nighclub informed patrons of the closure via their Facebook page: "Unfortunately due to liquor licensing complications phriction has decided to close tonight."
The night following the closure Phriction posted: "Who is ready to make up for last night????? Woo hooo lets get ready to Drink!!!!"
Acting Penrith Commander, Robert Critchlow, said the investigation would be conducted in an impartial and thorough manner.
"We have a professional relationship with the management of Phriction and we are in regular contact with them in regards to ensuring the venue is safe for its patrons and staff and the applicable licensing laws are complied with. We will ensure that all requirements of the Liquor Act are complied with by all venues in the Penrith Area," he said.
Anyone with information is urged to contact their local police station or Crime Stoppers on 1800 333 000. Information can be supplied anonymously and dealt with in strict confidence.