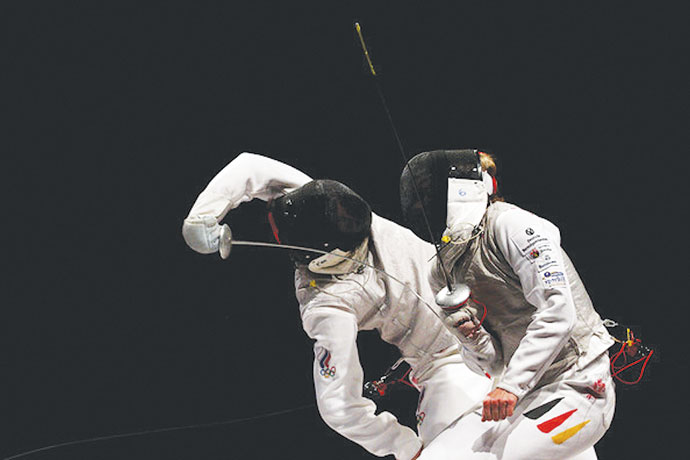 In a world of sport that seldom falls into the spotlight, Penrith's Academy of Fencing fielded a team in the State Foil Team Championships a fortnight ago.
The three-man team duked it out in the championship's first round against Crows Nest Swords Club and the University of Technology Sydney's A-squad.
Penrith's match against Swords Club was hard fought, but resulted in 45-35 loss.
The team's second match against UTS was fought with equal determination, but unfortunately Penrith fell short with a 45-20 loss.
Having lost both preliminary rounds, the team marginally missed out on qualifying for the direct elimination round.
Penrith Academy of Fencing coach, Eddy Kopiec, said despite the team's ranking at the end of the day he remained proud of his fencers.
"Having a team comprised of one Foilist, one trained in a different weapon and one returning to competitive fencing after two years, they did fairly well," Kopiec said.
Penrith finished the day in 8th position, behind UTS with gold and Sydney University taking silver.