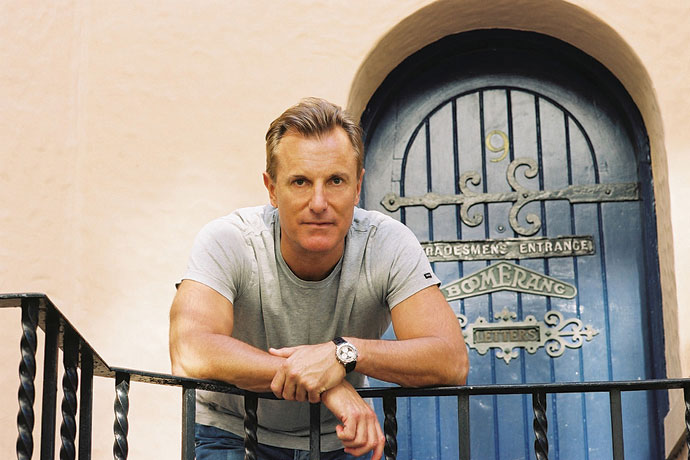 James Reyne is one of this country's biggest recording artists. He was once a part of rock band Australian Crawl, one of Australia's biggest bands of the '70s and '80s.


James is also well-known for writing and performing some of our most iconic hits including 'Downhearted', 'The Boys Light Up', 'Reckless', 'Hammerhead', 'Motor's Too Fast' and 'Slave'…
James, what can people expect from your show at Rooty Hill on September 16?
People are going to see a good cross-section of all the songs that I've been known for, all the Australian Crawl stuff, all my solo stuff and a few new ones plus I'll be playing with a great band with whom I've been performing with for a long time now.
Any surprises planned for the upcoming show?
We might do a couple of new tracks. I'm always writing stuff and making records so I always slot a few in.
Do you get nervous when debuting new tracks?
No I just do them (laughs). As long as you bookend them with old hits the crowd loves it. People think to themselves 'Do I know this song?'.
What's the most important thing to consider when putting together a show?
You need to be aware of where you're playing and be aware of your audience and environment and you make sure you load it with lots of hits.
Your songs are still as popular today as they were when they were first released. Are you surprised these songs are still being played on the radio today?
I think it's great. I'm glad they're playing them – it's fantastic. I think with some of the songs I'm quite surprised they are still hanging around. I'm just lucky I have a big back catalogue with a lot of songs that we can continue to tour on. It's a lot harder for some of these bands that only ever had one big song. I've heard stories of bands that've had one song and they perform it four times (laughs). I'm lucky that I can fulfil an hour and a half of songs that everybody knows.
Bands like Cold Chisel, Noiseworks and Hunters and Collectors have all reformed recently. Any chance of an Aussie Crawl comeback?
No, no we'll let all those other people reform and reform and reform, that's fine. If they make some good money out of it good on them, why shouldn't you?
You recorded an Elvis cover CD last year, why?
The producer Charles Fisher, who is a lovely guy and great producer, suggested it to me. I thought it was a presumptuous idea, I thought it was funny, so I thought 'Why not? Let's just do it'.
Were you an Elvis fan growing up?
I wasn't obsessed with Elvis; I liked some of the songs but no more than anyone else.