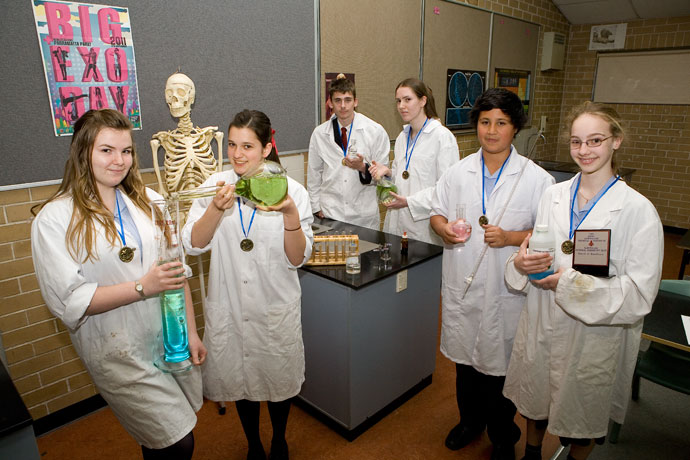 Penrith Christian School have showed they have the right formula when it comes to chemistry after their outstanding achievements at this years Australian National Chemistry Competition.
Certificates of merit to acknowledge placing in the top 40 per cent of the all entrants were awarded to seventeen students at the small school, including year 8 student, Christina Petherick who scored an incredible 100 per cent in the test.
"I was vey shocked and proud of myself when I found out my score," Christina said.
"My mum is a scientist so she helped me go through past exams and study for the test, she will be very proud of me."
Christina was one of a small number of students across the nation who were awarded a plaque recognising her fantastic results.
"We are very proud of all the students who competed in the competition," science coordinator Mrs Denise Bailey said.
"It is the second year that the school has entered the competition and we have seen huge improvements from last year. We will definitely be entering again because it gives the students a great opportunity to see where they sit across all of Australia in chemistry."
The competition, conducted by the Royal Australian Chemical Institute has been running for over 20 years in schools throughout Australia and 14 neighbouring countries, attracting some 115,000 entries.
Distinctions were awarded to Benjamin Elks (year 9), Jaxon Rikiti (year 9), Vanessa Labruyere (year 10), Caitlyn O'Brien (year 10) and Joshua Waterhouse (year 11) and Abbie Chugg of year 10 was awarded a high distinction.