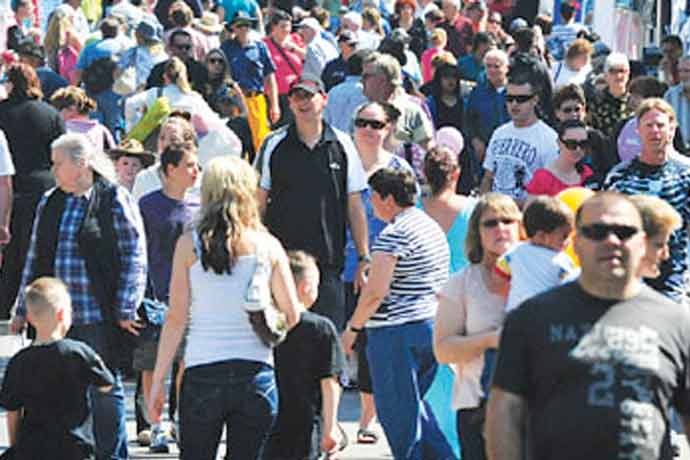 Nearly 30,000 people are expected to celebrate the arrival of spring this Saturday when St Marys hosts its annual Spring Fair.
Hosted this year by the St Marys Development Committee, over 200 stalls will be set up along Queen Street, along with three stages for live entertainment throughout the day.
Phil Martin, event facilitator, said it would be a fair not to be missed – catering for people of all ages.
"From 9am there will be roughly 220 stalls lined up along Queen Street and three stages will be set up at intervals providing entertainment throughout the day," he said.
The main stage will be set up in Coachman's Park and will host live music, demonstrations, baton twirlers, impersonators and comedians.
"The finale will be Australia's Got Talent finalist, Jack Vidgen, so we
were lucky we could secure him for what is sure to be a great performance," Mr Martin said.
At 12.30pm there will also be a grand parade with local businesses building floats, music from the St Marys Pipe Band and St Marys Brass Band, 10 to 15 vehicles from the Mustang owners club and nearly 40 walking groups representing different community organisations.
"For the kids there will be carnival rides set up, an animal farm and reptile handling displays," Mr Martin said.
Entry to the fair on Saturday, September 3, is free and everyone is welcome to attend.
People who are driving to the fair should be mindful that Queens Street will be closed to traffic from 7am until 5pm and that there may be disruptions in surrounding streets.