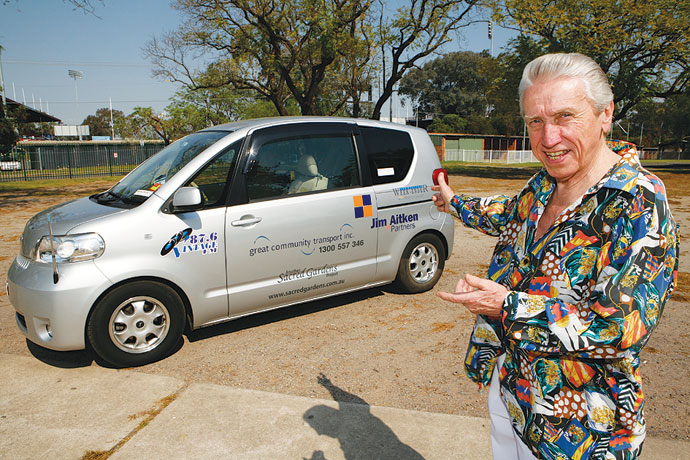 The Penrith Carer Car is known affectionately around town as "Noddy" because everyone is always happy to see it, according to its founder, Ross Hutchison.
Mr Hutchison, of the Ross Hutchison Foundation, said the concept of the Carer Car came to fruition after he saw the difficulties the elderly and sick had in finding reliable and cost effective transport to visit the doctor or hospital.
"I was always in and out of nursing homes and hospitals and I saw the need for a vehicle like Noddy," he said.
According to Mr Hutchison's Foundation statistics, in the last six months Noddy has travelled more than 5,000kms and completed 345 trips, which included 184 doctors visits and 151 hospital trips.
"It is a great car and one of many initiatives the Foundation looks after," he said.
Funding for this initiative is always needed, and this Sunday, September 25, the Ross Hutchison Foundation is throwing a River Jazz Cruise along the Nepean River. The night will include a two-course meal and live performance from the Mulgoa Jazz Band.
Tickets are just $65 per head and all funds will go towards the Penrith Carer Car. Other fundraising events coming up include the Race Night at Penrith Paceway on Thursday, October 27 and the Children's Foundation Ball on December 2.
For more information call 4721 2620 or visit www.sacredgardens.org.au.