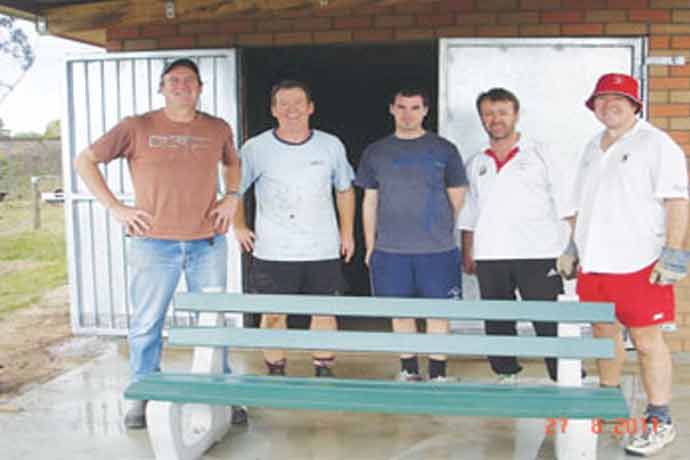 It has been well over 15 years in the making but finally Emu Plains Cricket Club has a shed to call home.
Thanks to a $12,500 grant from the NSW Government's Department of Sport and Recreation Facility Program, the club has erected a brick storage shed at the cricket nets at the back of Nepean High School.
"We applied for a grant to build a shed, with separate rooms for the cricket club and the school to use," Martin Bowerman, President of Emu Plains Cricket Club said.
"This involved putting together an application to Sport and Rec describing how this facility would benefit the local sporting community."
For many years the club have used an old steel-shipping container located next to the nets as a storage unit. However in the last three to four seasons the container has started to rust and leak rendering it near useless.
"It's been a long time coming, we have needed a shed since I first began with the club back in 1997," Mr Bowerman said.
"It will definitely benefit all our players, teams and coaches and it is great to finally have something to call home."
The grant covered half of the $25,000 brick storage shed, which is 5m by 3m long and will house various cricketing equipment.