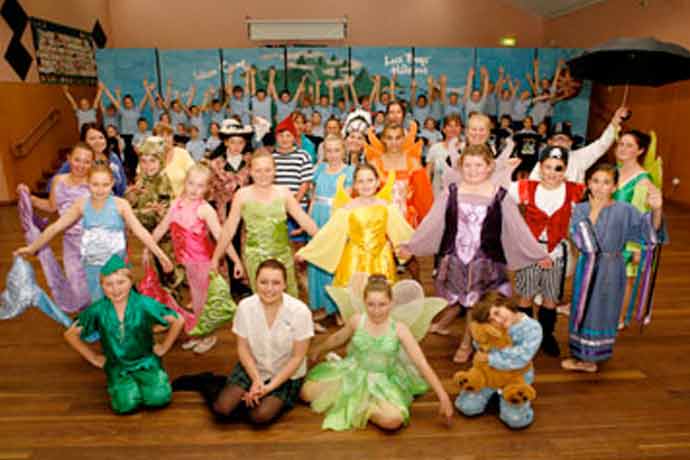 Everyone knows the childhood tale of Peter Pan, but what about the 'Netherland… and Beyond' version of the story?
The students at Cambridge Park Public School have created a twist in the childhood tale for their performance in the upcoming 'J Rock' category of the Rock Eisteddfod Challenge.
"In the normal version of Peter Pan it ends in the home with the children, but in our version everyone stays in Netherland except for Tinkerbell," said Jutta Senkbeil, J Rock coordinator at Cambridge Park Public.
"She goes off and creates her own little empire. It's basically about empowering females to go out and achieve whatever they want."
Mrs Senkbeil choreographed the eight-minute dance routine with the help of two former students, Brooke Miller and Sarah Murray.
The students have been rehearsing on Wednesday afternoons since March, ahead of their performance next Wednesday.
The last time Cambridge Park Public participated in J Rock was back in 2008 when they won three awards.