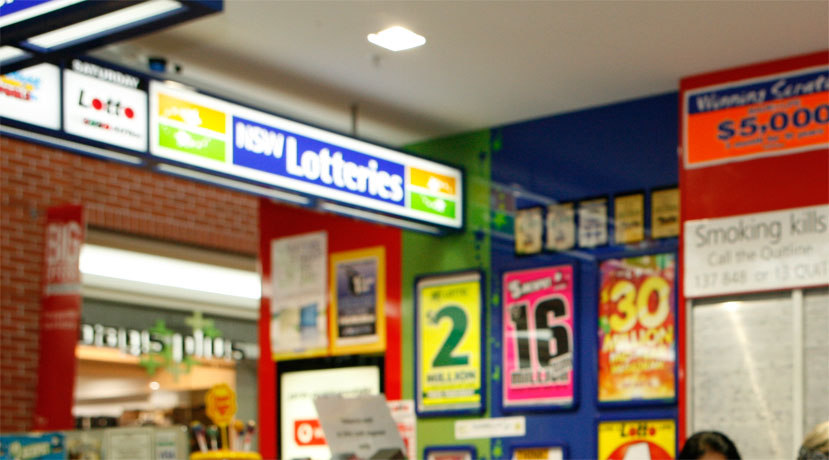 A 50-year-old local woman won a $7.5 million share in last night's $15 million OZ Lotto jackpot.
The part-time working mum was shocked to receive a call from NSW Lotteries confirming her win this morning. The winner said that she never expected to win big as a fortune teller had told her she would never be rich.
"You are joking, you must be joking. Is this a hoax?" the winner repeated several times while news of her good fortune sank in.
"I had already bought a ticket for OZ Lotto and wasn't going to buy this one but I just thought I would give it a shot."
The winner became emotional when she said that she plans on using her windfall to help give her family a comfortable future.
"I'll be able to help my children with their future. We won't retire immediately but we will certainly retire earlier than we had planned.
"I really, really can't believe this is actually happening. Twenty years ago a fortune teller told me that I would be comfortable but I would never be rich. That's why I never thought I'd win big; I never thought I'd get a call from NSW Lotteries. The fortune teller
was obviously wrong," the winner laughed.
The western suburbs winner scored a $7.5 million division one share plus another $29,275.75 in divisional prizes with a systems eight ticket that cost her just $9.40.
The winning ticket was purchased from Supanews Penrith in Westfield.
The working mum shared the $15 million OZ Lotto jackpot prize with a Western Australian winner.
The winning numbers from OZ Lotto draw 918 were 4, 17, 29, 1, 27, 19 and 22. The supplementary numbers are 8 and 28.