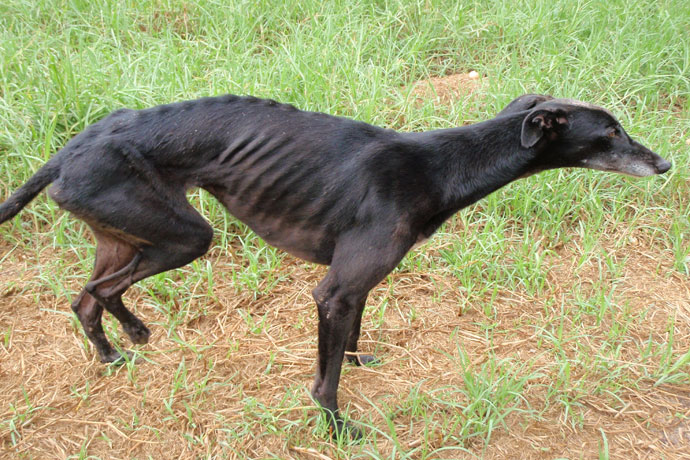 A Kingswood man has pleaded guilty to animal cruelty following an RSPCA investigation into his treatment of two greyhounds.
David Carney of Kingswood appeared at Penrith Local Court this week. He pleaded guilty to five charges of animal cruelty involving two female greyhounds.
The charges included one count of aggravated cruelty, one count of failure to provide proper and sufficient food and three counts of failure to provide veterinary treatment.
A backup charge of failure to alleviate pain was withdrawn by the RSPCA.
An RSPCA Inspector responded to a complaint about the dogs' poor condition in March this year. Both dogs were seized for urgent veterinary attention.
One of the dogs was diagnosed as very underweight, anaemic with a heavy flea infestation and unable to bear weight on her right hind leg. Xrays revealed a spinal injury and inflammation which was causing the dog extreme pain. The veterinarian concluded the spinal injury would have occurred at least two weeks prior to her presentation. After three days of treatment, the dog was deemed cruel to be kept alive and humanely euthanased due to her pain.
The second dog was treated for a heavy flea infestation and large hookworm burden. Mr Carney surrendered the dog to the RSPCA on March 30 and she has been rehomed.
Mr Carney was convicted and fined $5,000 for aggravated cruelty. He was fined $500 for each of the food and veterinary charges. He was also ordered to pay $405 Court costs and $1,893.82 veterinary/boarding costs.
Mr Carney has been prohibited from owning animals for two years and was ordered to present to NSW Police for fingerprinting.