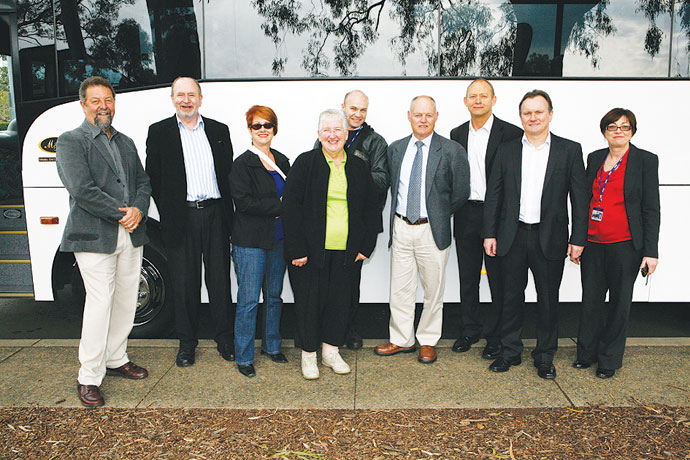 EXCLUSIVE: Just why were some of Penrith's key decision-makers some 100 kilometres away from the city on Wednesday?
The Weekender can reveal that Penrith City Council Officers, Councillors and representatives of the Penrith Business Alliance travelled to Gosford as a key element of their plans to revitalise the Penrith CBD.
The Weekender exclusively joined the bus trip up the F3.
The Central Coast Development Corporation is carrying out a revitalisation of Gosford's waterfront and main streets in partnership with the Council as the city has struggled to maintain small retailers and attract large scale development.
Gosford Councillors resorted to signing a declaration to ensure political motivations were sidelined so that real progress could be made on the vision for the city, which is a move Penrith Councillors on the trip – Jackie Greenow and Karen McKeown – could appreciate.
Cr Greenow said it will be the job of all 15 councillors to make sure Penrith's CBD receives proper development and funding.
"We all have to play a part – we have done it before and we can do it without signing a piece of paper as long as the commitment is there," she said.
Both Councillors agree that a major lesson to be learnt from Gosford's renewal project is the importance of community consultation.
Penrith City Council Director, Barry Husking, said part of the efforts needed to build Penrith's reputation with developers would be to look at different and original funding methods.
"We are having preliminary discussions about different funding models which will attract development in the Penrith CBD," he said.
"Like Gosford, we will need a catalyst project to kick start the whole revitalisation process and that catalyst will emerge as we consult with the community, State Government and other stakeholders."