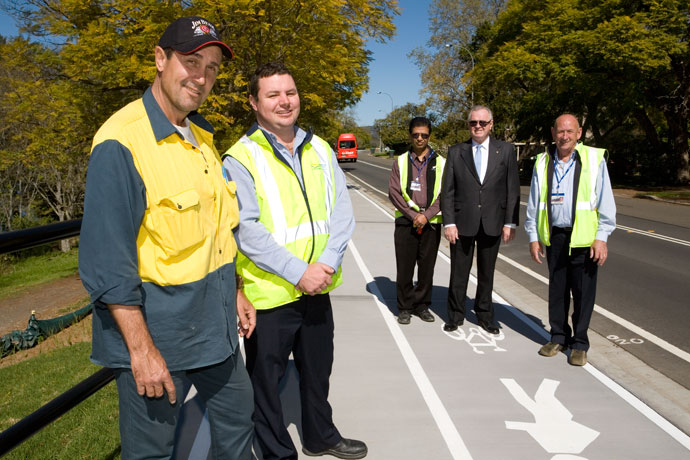 The Great River Walk along Nepean River will soon become one of the "famous walks" of Sydney, according to Penrith Deputy Mayor, Jim Aitken.
Councillor Aitken officially opened the first phase of the Emu Plains section of the Great River Walk linking Regatta Park and Francis Avenue on Monday.
The 500-metre stretch of path will form part of the bigger Great River Walk, which will follow the Hawkesbury Nepean River 570 kilometres from its source at Lake Bathurst to Broken Bay.
"Council's focus is on the Penrith section and a number of stages have already been completed on the river's eastern side," Cr Aitken said.
The walkway features a handrail on the river side to enhance safety, as well as incorporating kerb and guttering for drainage and vehicle barriers to help stabilise the bank.
"With subsequent works, the path is set to expand to the M4. We can anticipate further enhancements over various development phases within the next four years," Cr Aitken said.
"Importantly, the new and improved path provides easy access to everyone in our community. This means you can make the most of the river whether travelling by bike or on foot.
"The river's popularity is already evident. Many people come each day to exercise or spend quality time with family and friends, enticed by our scenic river and reserves."