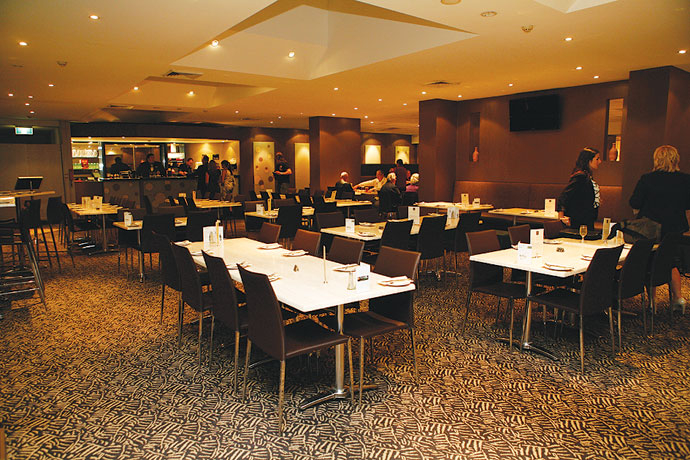 The good people of Penrith have a brand spanking new dining experience to sink their teeth into with ZACS Bar & Grill at the Penrith RSL officially open for business.


ZACS Bar & Grill is the brainchild of Executive Chef, Gary Thomas. With a contemporary menu inspired by Gary's love of fresh produce, ZACS Bar & Grill offers meals such a mouth-watering steaks, melt in your mouth pork belly and sumptuous chicken straight off the grill. Gary is excited about the future success of the restaurant.
"The ZACS menu offers our members and guests a great dining experience," he said.
"All our meals are created using only the freshest produce available. Our menu offers something for everyone from our signature steaks, to fresh seafood, classic favorites and decadent desserts."
Some of the amazing and affordable dishes on the ZACS menu include BBQ Prawns with Tomato Brandy Sauce ($17) and Chilli Cheese Fries ($8) as light meals or starters.
For mains diners can enjoy Char Grilled Chicken Breast with Dijon Parsnip Mash, Grilled Asparagus and Red Wine glaze for as low as $20.
Feel hungry for a classic meal like fish and chips? Then ZACS have it covered with Beer Battered Flathead Fillets with Chips, Salad and homemade Tartare Sauce for $19.
Kids aren't left off the menu either with plenty of children's meals for as low as $8.
To make a booking call 4728 5200 and check out their menu at www.penrithrsl.com.au.