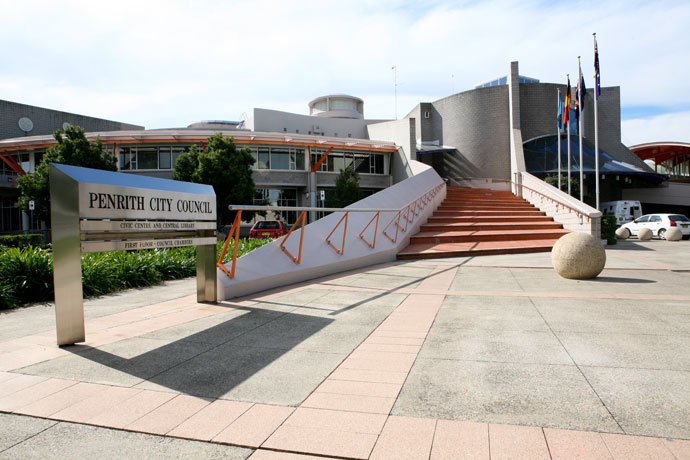 JUST IN: Western Sydney is growing fast and now is the time for the State Government to act on its promise to fix Western Sydney according to Penrith City Deputy Mayor Jim Aitken.
"Mr O'Farrell has said his Government isn't wasting any time in getting on with the job," Cr Aitken said.
"Next week the State Government is hosting a community cabinet in Penrith City to again reaffirm its commitments to deliver for Western Sydney. We plan to use this opportunity to put a case for a number of priority projects which we believe are essential if our Regional City is to fulfil its obligations as an integral part of Sydney's future growth.

"Council has an Advocacy Program encompassing 11 priority projects in four themes to address existing and future infrastructure and capital investment. The themes are Regional City, Jobs, Connections and Lifestyle.
"Growth planned for Western Sydney is comparable to adding two cities the size of Canberra to the region. Almost half that growth is earmarked for the northwest and southwest growth centres adjoining Penrith.
"As a Regional City, Penrith must be highly accessible with internal connections that allow people to easily get to where they want to go. An efficient and effective road and transport network is fundamental to the vitality and economic viability needed for our communities into the future."
A proposed extension to link Jane Street to Victoria Bridge would be an important part of an improved road network.
"The elevated extension would not only deal with a major traffic congestion point in and out of the centre of Penrith, it would also provide a flood evacuation route for residents in Emu Plains and Penrith," Cr Aitken said.
Another vital connection is the proposed Werrington Arterial which the Federal Government has promised $7 million toward implementing Stage 1, between the M4 and the Great Western Highway, and Council has encouraged the RTA to prioritise the work.
"Leading up to the election, the O'Farrell government committed $10 million to the Werrington Arterial. We hope to speak to the Minister for Roads and Ports to explain the urgency, and logic, of this project and secure all the necessary funding to make it happen.
"Council is also calling on the State Government to commit to working with us to ensure Penrith Lakes can fulfil its tremendous potential as a residential, employment and recreation destination. Currently, the future of the site is uncertain," Cr Aitken said.
Council also hopes to meet with Minister for Tourism, Major Events, Hospitality & Racing to capitalise on the Government's announcement to bring more events to Western Sydney.
"Council has made attracting major events to the City a priority for a number of years. We have the wide open spaces and the transport to hold major events which would also help relieve the Sydney CBD of some of its congestion and boost the local economy, create local jobs and make for a more sustainable NSW tourism sector," Cr Aitken said.
Council intends to follow up its representations, made to the Minister for Sport & Recreation when he visited Penrith in July, about the Gipps Street Community Park.
"The Gipps Street Community Park will include multiple sporting fields, playgrounds, cycleways, walking trails and parkland, catering to all ages and interest groups. This regional facility will nurture the development of our elite athletes and our grassroots sporting clubs, while at the same time providing vital open space for community leisure," Cr Aitken said.
"Council has already invested almost $10m in works and preparation of the site and is seeking government support to activate the site and provide active and passive recreation opportunities."