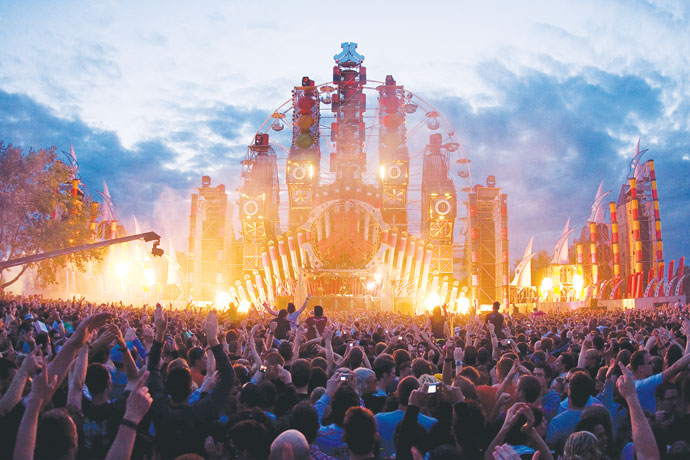 Partygoers will bustle with excitement this week as the music festival 'Defqon.1' returns to the Sydney International Regatta Centre in Penrith this Saturday.
Originally launched in the Netherlands in 2003, Defqon.1 has since generated a huge following in Australia, renowned for its impressive light visuals, stage designs and huge headline acts.
This year the festival boasts eight colour-coded stages, showcasing a huge variety of hard dance genres.
In its third year in Australia, event organisers, Q-Dance, have announced Saturday's Defqon.1 to be bigger and better than ever.
In a festival first, Q-Dance are providing guests with the opportunity for an extended 'VIP camping experience', allowing individuals to sleep at 'Defqon Island' on Friday and Saturday night.
Despite the huge numbers the festival attracts, Penrith Police said past attendees had been "extremely well behaved", with this year expected to be the same.
"[But] if anyone thinks it will be a good opportunity to break the law and deal in drugs, the police are ready to arrest them," said Penrith Crime Manager, Detective Inspector Grant Healey.
Castlereagh Road will be closed to pedestrian access on Saturday, with several free shuttle buses running from the southern side of Penrith Railway Station to the Regatta Centre.
There will be limited parking on site.