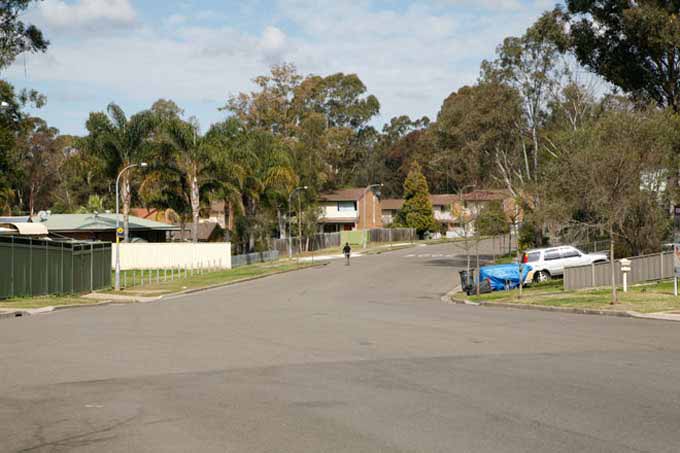 A family of three has been held at gunpoint while their home on Redditch Way, Cranebrook, was robbed on Monday night.
At about 11.15pm three men forced their way into the family home.
The residents, a 31-year-old woman, 33-year-old man and a five-year-old girl, were threatened with a firearm and machete and were forced to sit on their lounge whilst the three men stole property from the home.
The men, who had their faces concealed, then fled and were last seen leaving the area on foot.
Police were notified and officers from Penrith Local Area Command attended, established a crime scene and canvassed the area.
Local resident, Barbara, said that around midnight she could hear helicopters circling the area.
"Around midnight we could hear helicopters flying around the area for about ten minutes. We did not know what had happened until police knocked on the door at around 1am and asked if we had witnessed anything."
Another resident, Ashley, who was not at home at the time of the commotion, said she was not aware that anything like this had ever happened before.
"It is a safe neighbourhood I think, and pretty quiet normally."
Officers are now appealing for anyone who witnessed the incident, or any suspicious activity, to come forward.
The first man is described as being of Pacific Islander or Maori appearance, more than 183cm tall, and of large build. At the time he was wearing blue jeans and a grey jumper with a blue jacket on top.
The other two men are both described as being of Caucasian appearance, about 180cm tall, and of thin build.
Anyone with information should contact Penrith Police or Crime Stoppers on 1800 333 000.