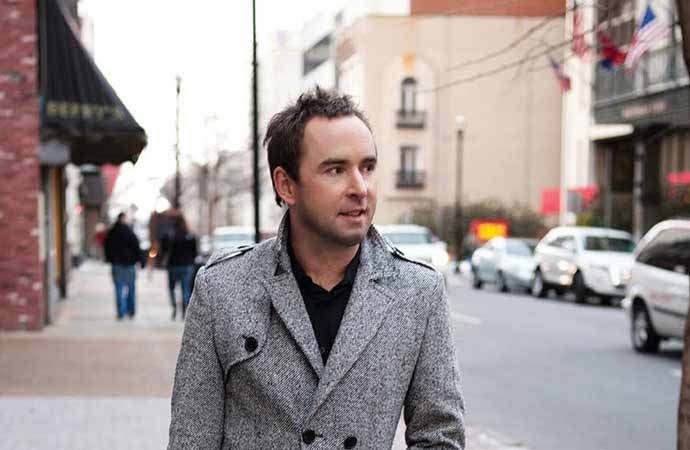 In just five short years, loveable Irishman Damien Leith has really stamped his mark on this country.
From winning Australia's most prestigious singing contest in 2006 to finishing runner up in this year's 'Dancing With The Stars' contest to even writing his own hit novel, Damien really has conquered it all.
So it's little wonder that the former 'Australian Idol' winner has turned to one of his idols for inspiration in the name of the late Roy Orbison.
Damien is taking his talents all the way to Penrith Panthers' EVAN Theatre to put his spin on the Orbison songs that have become classics to all of us for decades.
"Roy Orbison's songs are so amazing and if you're a fan of his work you're going to love this," Damien said.
"I put my own spin on his songs, so it's not a traditional 'covers' concert but more of a tribute than anything else.
"It's lively and funny and the reaction so far has been incredible, we've even been getting standing ovations at the end of the show."
Damien says his love for the 'Big O' came way back when he was just a child living with his family in Africa.
"I've always loved Roy, I remember listening to him as a kid," he said.
"We lived in Africa and we had no TV or radio so my parents would play a lot of music on the guitar and would sing a selection of Roy Orbison songs. It's mad that all these years later I end up recording those very songs."
Roy Orbison's songs have been the soundtrack to all of our lives. Songs like 'Crying', 'Pretty Woman', 'Only The Lonely' and 'You Got It' are heard regularly throughout movies, on the radio, during television shows and at plenty of momentous occasions like weddings.
"When I was recording the album there were still songs that I didn't even know he wrote and when I started singing them I was like 'wow these songs are great!'," Damien said.
"I think that's what makes his songs so good and with this album people get to hear his songs in a new way. It's still true to him but they get to hear it a little bit different."
Damien recorded his number two ARIA chart album, 'Roy: A Tribute To Roy Orbison' over in Nashville, USA as a tribute to what would have been Roy's 75th birthday this year. Damien even received help on the record with none other than Barbara Orbison, Roy's widow.
It was a stellar 2006 'Australian Idol' performance that caught the attention of Roy's wife who heard about Damien's performance of 'Crying' and wanted her own copy of it.
"The thing that bought this album together was Barbara Orbison, she's the president for Roy Orbison's music worldwide and the executive producer on the album," Damien said.
"I recorded the album in Nashville and Barbara organised all the producers and put it together. Having her involved was just massive and gave it so much more strength and brought it to a different place."
When Damien Leith isn't behind a microphone or on stage, Australian's caught the man of many talents on the dance floor competing in this year's 'Dancing With The Stars' competition.
Damien made it to final night and finished third in the contest, a result which even surprised the man himself.
"I think the amazing result came down to good teaching and a lot of hours," Damien said.
"We did about 30 hours of training a week, so it was pretty intense. I think after 30 hours of practicing something ought to be happening."
After turning down opportunities to appear on the show in the past, Damien thought with the new album ('Roy') on the cusp of release it couldn't have been a better time to take part in another reality contest.
"I just did it for fun to be honest," Damien said.
"It also certainly didn't do any harm with the album coming out at the same time. It really was a case of 'Ah why not? Let's see how I go', but I was surprised as anyone at how long I lasted."
The gruelling nature and training schedule of the show sure took its toll on Damien's already small-framed body. The singer turned dancer lost a huge 10kgs throughout the series.
"I'm putting the weight back on now but it was getting to the point where I was getting a bit too skinny," Damien said.
"It was just constantly working, basically like 30 hours at the gym a week.
"I'm on a meat pie and chips diet to try and put the weight back on."
When Damien hits the EVAN Theatre stage in September fans will also enjoy some of his own hits that he's made famous.
Damien will hit Penrith Panthers on Friday, September 9 at 8pm. Call 1800 061 991.