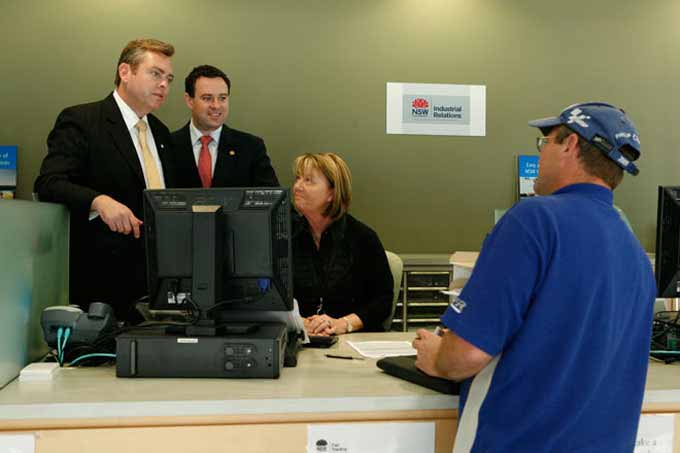 We could have a new form of entertainment on our television screens with Fair Trading inspectors catching dodgy people in the market place.
Minister for Fair Trading, Anthony Roberts, was speaking to Fair Trading inspectors in Penrith on Tuesday when he mentioned the potential television program.
"People like to see bad people get busted and we're really keen to show people that Fair Trading has teeth. So don't be too worried if you see camera crews around the office," Mr Roberts joked.
He was at the Fair Trading office with Penrith MP, Stuart Ayres, to launch the State Government's OneGov direct access service initiative, which acts as a one-stop shop to support customers.
"During the OneGov trial people can visit the Penrith Fair Trading Centre to apply for a birth, marriage or death certificate, apply for a Seniors Card, buy National Parks passes [and] lodge NSW Housing applications," Mr Roberts said.
"OneGov is a one-stop-shop designed to support today's busy customer with varying needs.
"The whole community stands to benefit from OneGov and I look forward to watching Fair Trading deliver a first rate service during the trial."
Mr Ayres welcomed the OneGov pilot – which is only running in Penrith and Orange – saying it was a win for the people of western Sydney.
"OneGov has been designed with customers in mind and represents improved access to government services by providing a single point of contact for the community," Mr Ayres said.