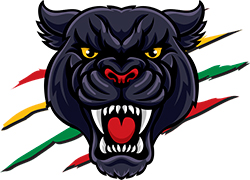 The NRL is very hopeful that it will be able to open the gates to fans for the Grand Final on October 25. It's understood the game's biosecurity experts have predicted mass gatherings will be allowed by then, allowing supporters to flock to the re-scheduled season decider. But it's unlikely we'll see fans in stadiums any time before then, meaning Penrith most likely won't return to Panthers Stadium until 2021.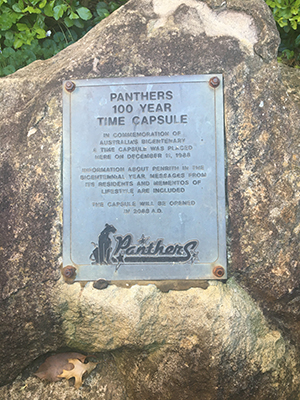 A few Masked Panther followers have asked me to check up on a time capsule that was buried at Panthers Leagues Club back in 1988, worried that it will be forgotten with all the construction happening at the front of the club at present. I'm happy to report the club hasn't forgotten about the time capsule, and despite a few rumours about its whereabouts, a plaque at the front of the club suggests it's still in place. The time capsule will be ready to open in 2088.
Penrith acted quickly to distance itself from handing out a penalty to Nathan Cleary for his ANZAC Day social distancing breach, quickly handing the situation over to the NRL who later delivered the Origin halfback a breach notice (and a follow-up breach notice after those TikTok videos emerged). The Panthers were hopeful no match suspensions would be handed down, knowing how critical Cleary would be for Penrith once the competition resumes on May 28. In the end, Cleary was handed only a monetary fine.
It was perhaps no surprise that social media ended up causing an issue for Nathan Cleary. Both Cleary and close friend and room mate Tyrone May have been very active on Instagram in the last year, particularly when they were on holidays together in the United States. While none of the content is damaging, some of it probably edges a bit close to the line when you consider the volatile rugby league environment. They won't listen, but players would be far better off leaving social media to others.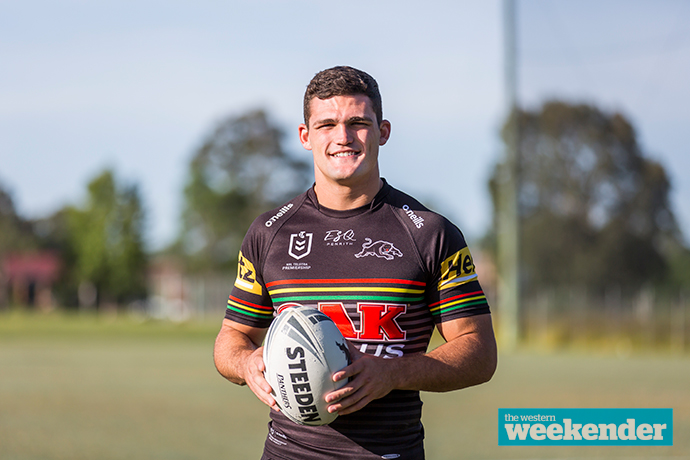 Penrith players returned to the Panthers Rugby League Academy this week as the countdown continues to the May 28 restart of the competition. Strict procedures are in place surrounding the training facility.
Channel Nine has a lot of work to do to re-engage fans after the fiasco surrounding the broadcast rights, and its essential declaration that it didn't want footy to come back this year. Its messaging – which included a very public spray about the NRL's financial woes – was poor, and fans have turned on Nine, particularly on social media. Like many, I believe Nine could have handled the situation differently and a lot of its criticisms of the NRL, while perhaps warranted, weren't timed or framed in a particularly good manner.
Talking of Channel Nine, its play for NRL.COM is interesting – and potentially dangerous. While many questioned the need for the NRL to develop its own digital arm, and questioned its independence given its close connection to head office, the concept has been a major success and it's now producing some fine content, particularly in the video sphere. Its breath of fresh air is that it isn't linked to a mainstream media service and is able to provide a completely different style of covering the game. Let's hope the digital arm stays protected.
Spotted: Former Panthers Tim Grant and Peter Wallace doing some essential shopping at Nepean Village last week.
The Panthers should have been in Bathurst this week preparing for a Mother's Day battle with the Sharks, but the game was officially called off a few weeks ago. The club has committed to continuing its partnership with Bathurst and will be back at Carrington Park in 2021. Fans who purchased tickets for the Bathurst game are eligible for a full refund and will be contacted directly by Ticketek with further details.
I was saddened to hear of the passing of Panthers Life Member Harry Slaughter during my time off. Harry was a Panthers Director from 1967 through to 1980, and was a much-loved member of the Panthers family. My thoughts go out to Harry's family and friends.
Fox League will re-call the 2003 Grand Final this Sunday afternoon.
As you can see, The Masked Panther is back! Self-isolation was tough. At one stage I even watched a DVD copy of Penrith's 54-12 demolition of the Adelaide Rams from 1998. Mrs Masked Panther wasn't impressed. If you've got some Panthers news or gossip you'd like to share, drop me a line at [email protected]