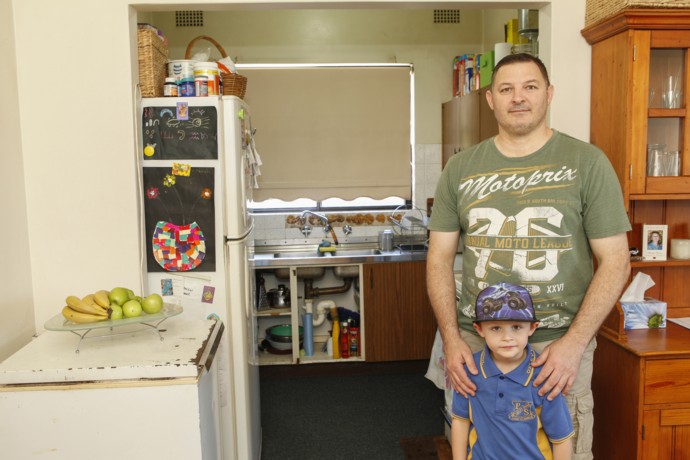 Finalist: Adelaide Street, St Marys. Chris.
What would a new kitchen mean to you and your family? A new kitchen would not only make it safer for my three children but will also create more space in a redesign. This will my kids and  I to prepare and create meals and other cooking projects together. It will also create more storage where I can actually put a dining room setting in so we sit down for meals together but also create another space for the kids to draw or play board games together.
Why should you win? It's not about me winning, its to create a better environment for my kids to grow up. This would also help me put money towards other things for the kids such as a long needed family holiday or critical repairs to our home.