With Black Friday, Cyber Monday and Christmas just around the corner, it wouldn't surprise many to know that Australia Post is getting busier and busier. But, along with this comes a dreaded increase in parcel theft.
According to Nepean Police Area Command Crime Manger, Detective Inspector Adam Wilson, the issue isn't confined to the Penrith Local Government Area, with a spike anticipated to set in as more packages begin to arrive.
"We do see a spike in parcel theft particularly around the Christmas period, where they're obviously targeting gifts and Christmas hampers that people pay off through the year and have delivered to their home," he said.
"Those hampers are attractive. They're big-ticket items. There's food, there's alcohol, and they can be quite expensive."
Rather than targeted crimes, Wilson said anyone can be impacted by parcel theft.
"Most of these offences are opportunist, which means that the people involved in parcel theft or offenders will simply drive around the streets looking for unattended parcels," he said.
Fortunately, there are a few precautions you can take to protect yourself.
"I think if you take some reasonable and fairly easy steps, you can avoid it altogether," he said.
Wilson said that the most obvious solution is to keep the package off your doorstep in the first place.
"If I was having an expensive item delivered to my house and I couldn't be there, I would look at those 24/7 parcel lockers that Australia Post offers, and I would also look at Click and Collect services, as opposed to having it dropped off at your house," he said.
Opting for signature confirmation, which requires someone to be home to collect the package, is also a viable option.
"Even if you're at the back of the house, maybe you're doing some laundry, or housework, or working from home, they won't just leave the parcel out the front and go, they need your signature," he said.
Working with your neighbours can also be a bonus as the festive season approaches.
"It can also be good to make arrangements with a neighbour to receive the parcel on your behalf and look after it, or let them know it will be delivered so they can keep an eye out and grab it for you," he said.
If you want to be extra careful, Wilson said you can't go wrong with upgrading your home security.
"Sensor lights, cameras, alarms, video doorbells. If you get a camera, it's very common now that those can be linked directly to your phone," he said.
"An increase in home security particularly around Christmas is probably prudent as well, because it's a period of time where, if you're not going away on holidays, you will more likely than not be out socialising with friends and family, and you more than likely will have gifts or something a bit more attractive in the house that thieves are targeting."
Contact your local police station if you suspect something has been stolen.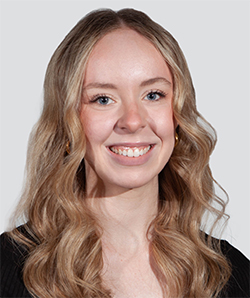 Cassidy Pearce is a news and entertainment journalist with The Western Weekender. A graduate of the University of Technology Sydney, she has previously worked with Good Morning Macarthur and joined the Weekender in 2022.