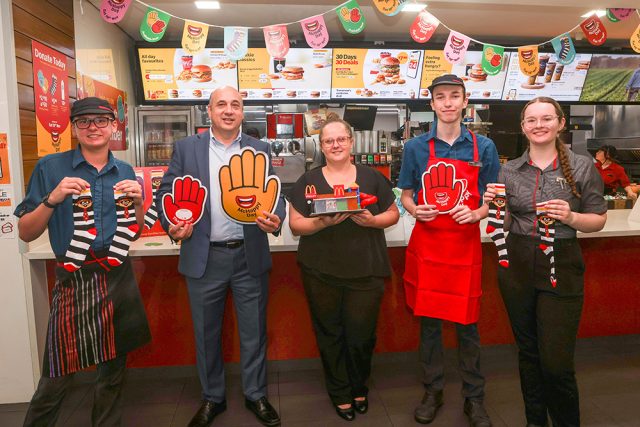 Penrith locals are being encouraged to head down to their local Maccas this McHappy Day to help put a smile on the faces of seriously ill children.
Each year, every McDonald's restaurant in Australia hosts McHappy Day, a fundraising event supporting Ronald McDonald House Charities (RMHC) programs such as The Ronald McDonald House Program, and The Ronald McDonald Family Room Program.
Zoran Radisavljevic, General Manager for Garton Group McDonald's restaurants, said he looks forward to the day every year.
"McHappy Day has been going on for 32 years, and we've been involved every single year – we also, once a year, go to the house and we cook for the families and take care of all the food," he said.
"We've always been very proud of the way our staff and community has been willing to give back and support this wonderful initiative."
2023's event will be held this Saturday, November 18, with staff already gearing up for the biggest day of the year.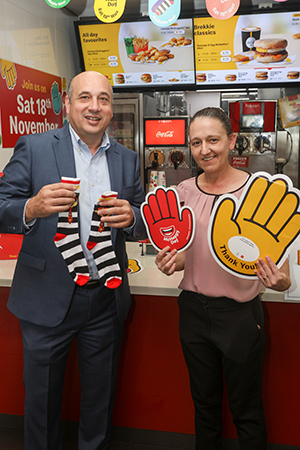 "The guys get quite passionate about it and have a bit of fun, that's what it's about – they get to dress up and do all sorts of things that we wouldn't permit on any other day – but it's just their way of getting involved, having a bit of fun, and trying to raise as much money as they can so we can give it to the charity," he said.
Radisavljevic said there will be fun to be had at every location, with Penrith's Garton Group owned stores – Penrith High Street, Penrith Leagues, St Marys Village, Glenmore Park, Werrington and Westfield Penrith – all having festivities in full swing.
With plenty of ways to get involved, Radisavljevic said he's hoping to see the community come out in support, with a national target of $5 million, and a goal of $100,000 for his stores.
"We've set challenges for all the stores in regards to, whatever they raised last year, we set the target to plus 10 per cent of that," he said.
"The stores are very competitive with each other, which is really good, and we use that to our advantage. The advantage there, of course, is that we can raise a few more dollars."
McDonald's launched McHappy Day in Australia in 1991 to help raise essential funds for Ronald McDonald House Charities, and there are now 18 Ronald McDonald Houses nationally.
Customers can purchase $2, $10, or $50 Helping Hands, Maccas Makers collectables, Silly Socks, donate in the money boxes or digitally via the kiosks.
10c from every 600mL bottle of water sold, and $2 from every Big Mac sold on McHappy Day also goes directly to RMHC.
Visit your local McDonald's restaurant on Saturday, November 18 or visit www.rmhc.org.au/mchappyday for more information.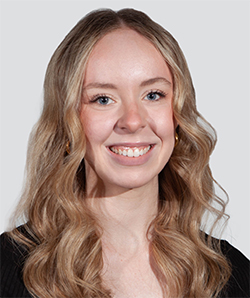 Cassidy Pearce is a news and entertainment journalist with The Western Weekender. A graduate of the University of Technology Sydney, she has previously worked with Good Morning Macarthur and joined the Weekender in 2022.