After more than 60 years of trading, Penrith building company Zadro Constructions has been placed into voluntary administration.
As a result, all seven of the company's staff have been made redundant, with a ripple effect impacting subcontractors and suppliers. It is unlikely that the company will ever trade again.
Joel Austin, Director of Voltcom Electrical & Communications, has worked with Zadro as their exclusive electrical contractor for a decade.
Despite admitting that he's become extremely close with the company and its employees, Austin recalled years of difficulty receiving payment, ultimately having to use leverage, slowing down jobs and impacting clients.
"It's not fair to them, but that's what was happening," he said.
According to Austin, who has worked with Zadro Constructions on many government jobs over the years, starting work on Sydney Science Park in Luddenham was the last straw.
"We had to basically beg and pry retention out of them, and that's where a lot of people have been hit," he said.
"It kept rolling over, and rolling over, and then we found out later from clients that they'd paid them full retention. That was when we put the hard word on them that we had to be paid, but nothing happened, and phones went off."
Grant Thornton administrators John McInerney and Cameron Crichton were appointed on September 15.
"At the time of our appointment, the Company's operations ceased while the Administrators held discussions with key customers regarding options to restructure the Company's affairs and complete projects underway," a Grant Thornton spokesperson said.
"Whilst discussions regarding the future of the projects are continuing, it appears unlikely that the business will recommence trading and all staff (seven) have been formally terminated."
Austin said that his company is owed around $80,000, with Zadro reportedly owing other companies between $60,000 and $500,000.
The Weekender understands the total owing to creditors stands at $4.7 million.
Austin is now part of a three-person committee which has been in communication with the administrators and the company, and is requesting bank statements to bring the pieces of the puzzle together.
"The bank statements will be the key to end the speculation – this is what's been paid to everybody, this is where the money's gone," he said.
A Grant Thornton spokesperson said that a meeting of creditors will be held on or around Monday, October 23 to determine the future of Zadro Constructions.
"A detailed report to creditors outlining, amongst other things, the causes of the Company's failure will be provided to creditors in the coming weeks when the Administrators have completed their investigations," they said.
Zadro Constructions was contacted by the Weekender for comment but did not respond.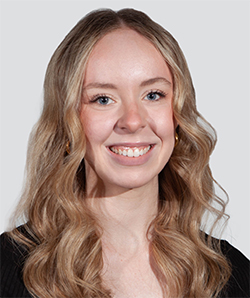 Cassidy Pearce is a news and entertainment journalist with The Western Weekender. A graduate of the University of Technology Sydney, she has previously worked with Good Morning Macarthur and joined the Weekender in 2022.