Future police officers will be paid while studying at the Goulburn Police Academy in a desperate bid to to address a critical shortfall of workers.
From March 2024, Student Police Officers will be employed as clerk grade 1/2 administrative employees on a temporary fixed term contact.
They'll receive a total salary of approximately $30,984 over the 16-week study period.
That works out to be $1,360 per week plus superannuation and an estimated $380 in award-based allowances.
"This announcement is a game changer for our organisation," said NSW Police Commissioner, Karen Webb.
"Post-COVID, recruitment in policing has suffered in Australia and across the world. Breaking down the barriers for people to leave one job and start with us without being financially disadvantaged is the most attractive incentive we've been able to offer for many years.
"I can't think of a more exciting announcement for the NSW Police Force and it comes at a time when I know all our current hard working, dedicated officers will be very relieved. The calvary is coming!"
Premier Chris Minns said there are currently more than 1,500 vacancies for officers in the NSW Police Force.
"We owe a great debt of gratitude to NSW Police and this announcement makes it clear that the NSW Labor Government backs our police officers 100 per cent," he said.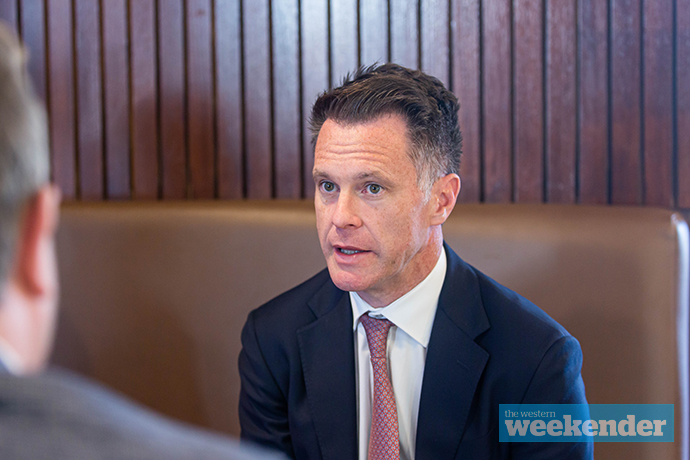 "I'm committed to improving working conditions, stopping our frontline workers quitting and attracting more people to these vital roles – that's why we are introducing this new incentive for future police officers.
"Police do an incredible job to keep us safe, but the truth is they are stretched and overworked, and we can't fix that if we don't recruit and retain more officers.
"We want to attract a diverse new cohort of NSW Police Officers, my message to anyone who has considered joining the NSW Police is that now is the time to apply."
To ensure the current classes are not worse off, they will receive a scholarship administered by their education provider – Charles Stuart University.