Australia has overwhelmingly rejected the Voice, with the referendum on track for a major defeat.
A short time ago, the national vote was at 58.1 per cent No, 41.9 per cent yes.
Every state reporting votes is currently favouring the No vote, including New South Wales where it is leading 57-43.
It is a catastrophic defeat for the Yes campaign.
In the electorate of Lindsay, with 48 of 52 polling places having been counted, the No vote has overwhelmingly won. A short time ago, it was leading 67.36 per cent to 32.64 per cent.
Media outlets started declaring that the referendum had failed to succeed barely an hour into the official count.
The ABC's Antony Green waited a little longer but has now officially projected that the No vote has won.
The victory for the No vote means that Australians have overwhelmingly rejected recognising Aboriginal and Torres Strait Islander people as the nation's first people in the Constitution, through the establishment of a Voice to Parliament.
It will now be up to Prime Minister Anthony Albanese to unite the country after so feverously pushing for the Yes campaign.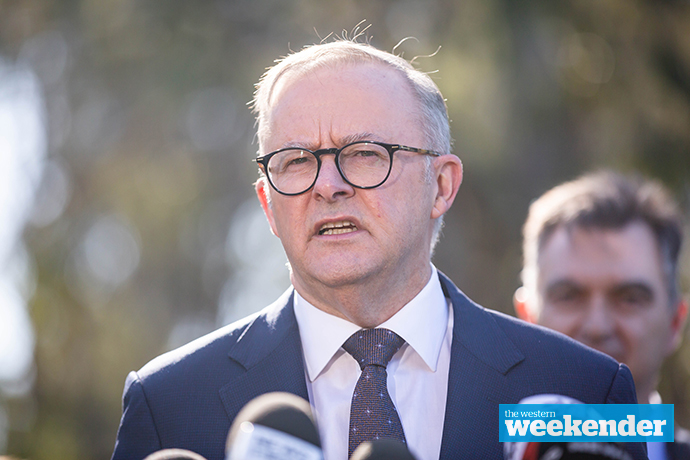 A short time ago, Albanese said he respected the decision.
"At the outset I want to say that while tonight's result is not one that I had hoped for, I absolutely respect the decision of the Australian people and the democratic process that has delivered it," he said.
"When we reflect on everything happening in the world today, we can all give thanks that here in Australia we make the big decisions peacefully and as equals."
He called on those who supported the Yes campaign to meet the result with "grace and humility".
"I never imagined or indeed said that it would be easy. Very few things in public life worth doing are. Nor could I guarantee that the referendum would succeed," he said.
"What I could promise is that we would go all in. That we would try. And we have."
Albanese said he had kept his promise to Aboriginal and Torres Strait Islander people and had argued for the change "not out of convenience, but from conviction".
"When you do the hard things, when you aim high, sometimes you fall short. Tonight we acknowledge, understand and respect that we have," he said.
"As Prime Minister I all always accept responsibility for the decisions I have taken and I do so tonight. But I do want Australians to know that I will always be ambitious for our country and to be the best version of ourselves."
Albanese said "this moment of disagreement does not divide us, and it will not define us".
"It is as Australians together than we must take our country beyond this debate without forgetting why we had it in the first place," he said.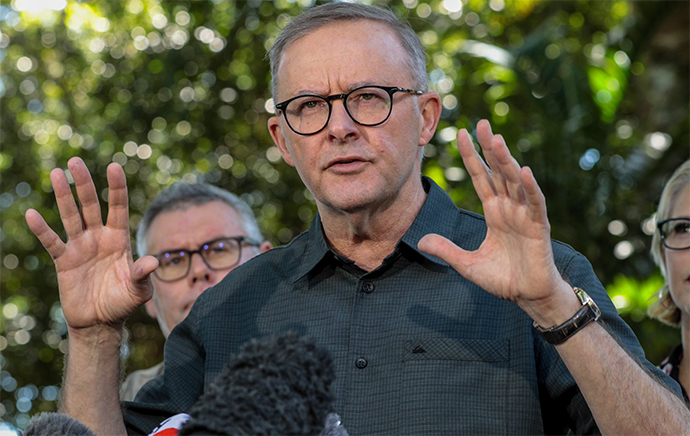 Independent MP Alex Greenwich said it was a "bad day" for Australia.
"My worst nightmare with the marriage equality campaign was what it would feel like for LGBTQ people if Australia voted no," he said.
"The pain Aboriginal and Torres Strait Islander people are feeling can't be underestimated.
"If you are sharing in that pain, remember it. That's how we have made Aboriginal and Torres Strait people feel every day.
"Let's commit ourselves to do better, listen better, and learn better.
"Today is a bad day for Australia, but tomorrow doesn't have to be."
But Daniel Wild, Deputy Executive Director of the Institute of Public Affairs, said it was a "proud day" in Australia's history.
"The result makes clear an overwhelming majority of Australians, from all walks of life, have rejected entrenching racial division in our nation's founding document," he said.
"Australians voted 'No' because they did not want our nation to be permanently divided. Australians fully understood what this vote meant, which is why they rejected the proposed change.
"The Australian way of life is based on fairness, equality, freedom, and tolerance. Today's result renews our deep commitment to these principles. Mainstream Australians understood the Voice to Parliament was challenge to these ideals."
Deputy Liberal Leader Sussan Ley said the referendum had been "divisive all along".
"A lot of Australians will be feeling a lot of emotion tonight because Indigenous Australians and indeed the whole community has walked a long way and travelled a great deal of distance on this issue," she told Sky News.
"Unfortunately, what they saw was a Prime Minister who sprinted ahead, who wanted to make this his own personal legacy and sprinted ahead of a unifying referendum that could have brought us together, advanced reconciliation, and actually addressed improvements in the lives of Indigenous Australians.
"We stand ready, we have stood ready for the last six, nine, twelve months to work proactively with the government on measures on policies that improve the lives of Indigenous Australians, and we haven't been listened to but today Australians have had their say."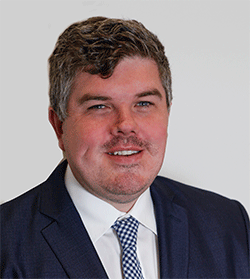 Troy Dodds is the Weekender's Managing Editor and Breaking News Reporter. He has more than 20 years experience as a journalist, working with some of Australia's leading media organisations. In 2023, he was named Editor of the Year at the Mumbrella Publish Awards.