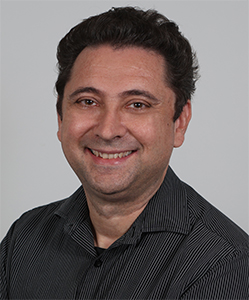 I tried to Google it but couldn't find any term which defined winning four Premierships in a row. So, I'm just going to call it a 'four-peat' and leave it at that.
For now, the Panthers team and supporters are just happy celebrating a 'three-peat' on Sunday after a thrilling 26-24 NRL Grand Final win over the Brisbane Broncos.
It was a game for the ages and both teams came ready to play. Brisbane were outstanding and they made every Penrith supporter white knuckle it until the very end.
The game had barely finished when the Triple M radio crew, who called the game, started asking the question, can the Panthers win four-in-a-row next year? The response from former NRL player Wendell Sailor was so fast, host Dan Ginnane barely had time to ask it.
"No," said Sailor emphatically.
And that's a fair answer. it seems impossible to the neutral supporter that the Panthers could possibly win a fourth straight Premiership, given they were almost beaten this year.
Almost… but not quite.
I'm not going to review every pivotal moment of the Grand Final, that's been done to death already.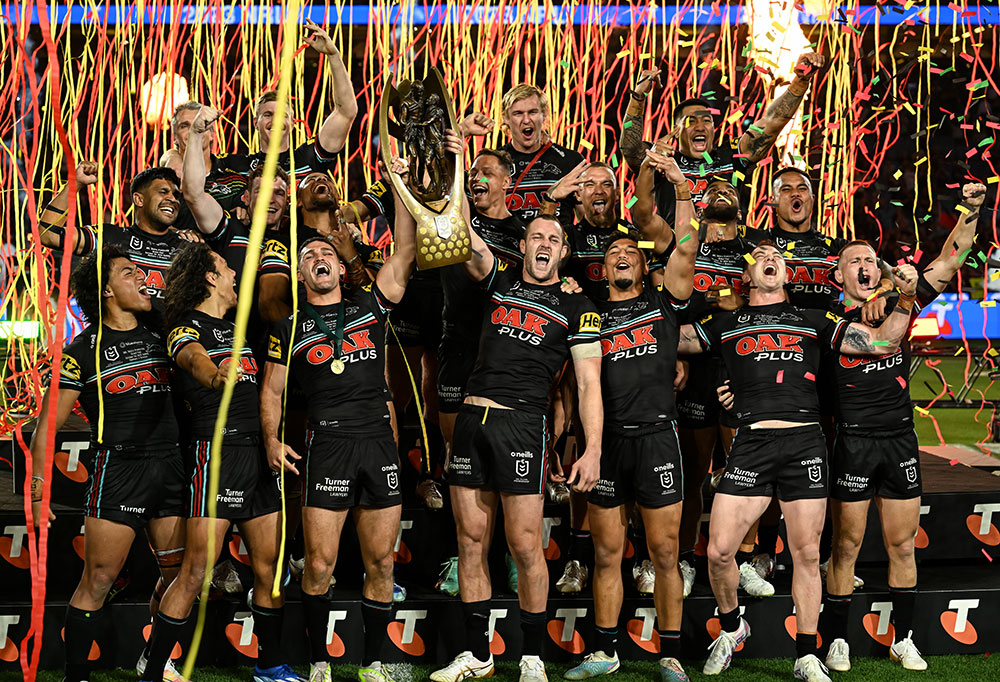 I am here to ask a legitimate question though.
Can the Penrith Panthers take out the NRL Premiership in 2024 and really make it rare-air, if it isn't already. Can they achieve a 'four-peat'?
All I can say to that is, even if it doesn't happen, I believe the players think they can do it.
I can't imagine for a moment that coach Ivan Cleary and the team will turn up for pre-season training in December and just say; 'Yeah a four-peat is impossible. Let's just have a cruisy season, I mean we've achieved so much already."
No chance in hell will that happen.
This team is special. This team is led by some very special players like Nathan Cleary, Isaah Yeo, Dylan Edwards, James Fisher-Harris, Moses Leota and Jarome Luai. They won't let the team standards drop, if anything I expect they'll raise the bar even higher.
In an ominous warning to other teams, Nathan Cleary said after his remarkable Grand Final heroics that; "We are just getting started."
Now while both Stephen Crichton and Spencer Leniu are leaving the club  along with several other players. I have no doubt that coach Ivan Cleary will tinker with the line-up, change the game plan and keep the Panthers machine rolling.
Now I'd just like to finish my final column of 2023 on a personal note. I'm so proud to be a Panthers supporter and to have lived and worked in the area for over 50 years.
Over the last four years alone I've watched Penrith lose and win a Grand Final with my nephew and Weekender journalist, Nathan Taylor. I also just watched an incredible three-peat victory with my eldest daughter Sierra.
And I believe in my heart, that my beautiful mum, who sadly passed away last November, was watching from above and smiling when the full-time buzzer sounded last Sunday.
So, you know what, as hard as it will be to win four Premierships in a row, I'm going to dare to dream, for if you believe in dreams…. miracles can happen.
See you next year.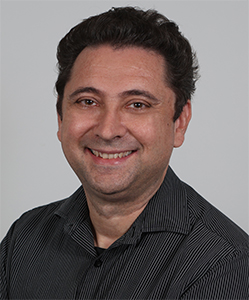 Peter Lang is an experienced sports writer, who has been covering rugby league for several decades.