Badgerys Creek MP Tanya Davies has condemned the attacks on Israel by Hamas.
The world is watching on in horror as Israel comes under attack from the terrorist organisation.
"There's no place for such acts of violence in our world – the horrifying massacre of innocent civilians and families, the ruthless slaughter of young people (some from other countries) at a music festival, and the kidnapping of vulnerable people – all demand universal condemnation," Davies said today.
"Israel has the right to defend itself against such terrorist atrocities and I stand with them in these shocking times.
"To the Australian Jewish community, and particularly to those in the Badgerys Creek electorate, my thoughts and prayers are with you. Today the NSW Parliament were united in condemning the acts of terrorism being perpetrated against Israel."
Davies was also critical of shocking scenes at the Sydney Opera House last night at a pro-Palestine protest.
"I also want to condemn the acts of celebration in support of the terrorist actions of Hamas that occurred in the heart of our city," she said.
"Whilst I will always respect this nations implied right to free speech, there is no justification for celebrating the murder of women, children and the elderly and there should be no place in our democracy that fuels hate speech. There is no justification for acts of terrorism."
Israel has declared war on the Gaza Strip after last weekend's attack by Hamas, an escalation in the ongoing conflict.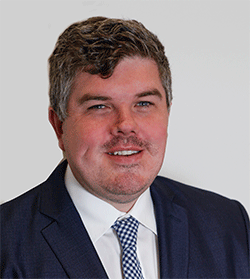 Troy Dodds is the Weekender's Managing Editor and Breaking News Reporter. He has more than 20 years experience as a journalist, working with some of Australia's leading media organisations. In 2023, he was named Editor of the Year at the Mumbrella Publish Awards.