Former Penrith Mayor Tricia Hitchen has joined the Board of the Penrith Panthers.
She was confirmed as a Board-appointed independent director earlier this afternoon.
It follows the appointment of Nordoff-Robbins CEO Belinda Leonard to the Board in August.
Panthers Chairman Peter Graham said he was looking forward to Hitchen's input.
"Tricia will bring her community focus, she's been very engaged in many community initiatives, but she also has a strong corporate background," he told the Weekender.
Panthers recently underwent a merit selection process to recruit new additions to the Board, following the resignation of Director Ian Hicks earlier this year.
Leonard and Hitchen were the front-runners out of that process but the club opted to delay Hitchen's appointment until her Mayoral duties concluded last month.
A former Chief Inspector with the NSW Police Force, Hitchen has operated a local business for more than 18 years and is on the Board of Ripples, The Haven and Penrith Performing & Visual Arts.
She remains a Penrith Councillor.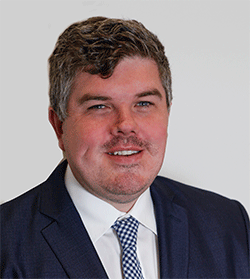 Troy Dodds is the Weekender's Managing Editor and Breaking News Reporter. He has more than 20 years experience as a journalist, working with some of Australia's leading media organisations. In 2023, he was named Editor of the Year at the Mumbrella Publish Awards.