If you're someone who regularly drives on The Northern Road, you'd be used to keeping an eye out for all sorts of wildlife. But, it's the one you least expect that could also be the easiest for you to save.
According to Shane Davies from Turtle Rescues NSW, Penrith has a significant turtle population that not enough people know about.
"There's huge populations in Luddenham and in the Badgerys Creek area, but there's also heaps in Castlereagh, and basically wherever there's farm dams," he said.
"Places like Kemps Creek, Cranebrook, Llandilo and Londonderry, the populations are still there, but they're declining in the sense of habitat loss, roadkill, and crows can attack them as well. There's a lot going against them at the moment."
Davies, whose job involves relocating and rescuing fauna like turtles and snakes, has been seeing a lot of turtles ending up on The Northern Road recently, due to developments on both sides of the road.
"It's been their home for decades, all the farm dams around the area, on the airport side and on all the farmlands that run along The Northern Road," he said.
"There's been about 200 dams that have been drained and filled in to make way for the new airport, so they've lost a lot of their homes and habitat.
"This time of year, it's breeding season, so they're out getting ready to lay their eggs, leaving the dams when it's raining or just before it starts to rain so they can find a suitable spot to lay their eggs."
With the current warm weather, he said more turtles are being lured into a false sense of security which sees them end up facing down with moving vehicles. It's because of this that he's urging drivers to keep an eye out.
"Especially around this time of year when it's getting warmer, and you might get a spot of rain or a thunderstorm, they may feel safer to leave the dam for whatever reason," Davies said.
"They're putting their lives at risk by leaving the dam, because they are aquatic animals. They're only leaving the dams for a reason, not just because they feel like going for a wander."
Luckily, if you do spot a turtle on your commute, there are a few things you can do to help.
"At the bare minimum, you can pick the turtle up and move it to the side of the road it was heading, or you can contact me, and I can pick the turtle up," Davies said.
If you see a turtle in need of some help, call Shane Davies on 0404 463 446.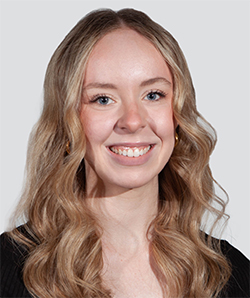 Cassidy Pearce is a news and entertainment journalist with The Western Weekender. A graduate of the University of Technology Sydney, she has previously worked with Good Morning Macarthur and joined the Weekender in 2022.