This month, local dance studios are choosing community over competition in support of Pink Up Penrith.
Owner of PAWS Studios, Rebecca Liu-Brennan, said that upon discussing the important cause with Penrith CBD Corporation CEO Gai Hawthorn, she was determined to get involved.
"When [Gai] said she needed the money for breast cancer nurses, I was all about it," she said.
"My mum's had breast cancer, my dad's got brain cancer, so I know how hard those nurses work, and I know how amazing they are for the patients, so it's definitely a good cause."
In coming up with an idea for the fundraiser, Liu-Brennan referred back to an event she held a few years ago for Penrith Community Kitchen, which saw a number of local dance studios come together for a joint concert.
Liu-Brennan said she was ecstatic to see other studios be so eager to get involved in the event, this time for Pink Up Penrith.
"I emailed everyone and they were all super keen, which is lovely. There's actually seven dance studios involved," she said.
"It's amazing that we, as a community can work together. Everyone in the dance world is so competitive with each other, and not just in Penrith but in Sydney in general, I'm trying to teach everyone that we don't need to do that, that we're stronger together and there's enough kids to go around.
"I feel like it's good that we're, in Penrith, setting a great example for other suburbs as well that dance studios don't always have to be fierce and competitive, and that we can do things together for the greater good."
The concert, which will be held on Tuesday, October 17, will see PAWS Studios, Westside Performing Arts, Excite Dance and Cheer, A-Live, Dance On Pointe, All Star Dance and Entertainment Studios and Velocity Performing Arts provide a number of fabulous routines each.
Students from all of the studios will then come together for a 'Barbie' themed finale, with the night topped off with a raffle including prizes such as travel vouchers and dancewear. With 400 families set to be in attendance on the night, Liu-Brennan is hoping to see support flow in from the wider community in Penrith.
"I'd love to see some of the local businesses coming along and supporting it, bringing some of their team to come and watch, because I think it's a great cause," she said.
"There's also still time to sponsor things for the raffle if they want to!"
For sponsorship enquiries, contact Rebecca at [email protected].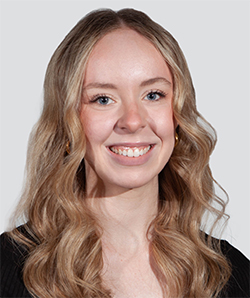 Cassidy Pearce is a news and entertainment journalist with The Western Weekender. A graduate of the University of Technology Sydney, she has previously worked with Good Morning Macarthur and joined the Weekender in 2022.