New data shows that shoplifting has hit an all-time high, but is the rising cost-of-living entirely to blame?
Comparison website Finder said that in a survey of more than 1000 respondents, 12 per cent confessed to stealing in the last 12 months due to financial stress.
The research showed that five per cent of Australians had stolen items at the supermarket self-checkout, while four per cent had deliberately lied about what they had scanned.
Finder also found that Gen Z were more likely than any other generation to have obtained basics like food and fuel unlawfully.
According to Nepean Regional Security Managing Director Gina Field, some people believe it's more justifiable to steal from the retail giants than small businesses.
She said there was a drop in shoplifting during the pandemic but the numbers have since made a comeback, and supermarkets have taken the hardest hit.
"There's many different layers to this but it's just come to the forefront now because cost-of-living is a hot topic," Field told the Weekender.
"It's been reported that 3.7 million people across Australia now have food insecurity, meaning that they don't know how they're going to provide for their families.
"Meat and seafood have gone up by 15 per cent, so they're really high on the theft agenda."
However, Field believes that there are other reasons that people are stealing, including greed, entitlement, and mental health issues.
She said the rise in illegal behaviour has forced retailers to step up security by installing cameras at self-service kiosks and employing more staff to monitor checkouts.
"I'm all for them putting in security devices, such as cameras. Particularly for the violence towards staff, I think body cams are a great idea," Field said.
"I know people are doing it tough, but it doesn't excuse breaking the law. A crime's a crime."
Graham Cooke, head of consumer research at Finder, said both Coles and Woolworths mentioned a rise in shoplifting during their recent profit announcements.
"Aussies are clearly struggling to afford basic necessities and some are turning to criminal behaviour to get by," he said.
"This, combined with the widespread use of self-checkouts, has resulted in opportunistic shoppers leaving with more in their bags than they paid for."
Field said it's a real cop out to blame the cost-of-living for going in and ripping off a business.
"We were brought up to know right from wrong, and stealing is wrong regardless of the business," she said.
"Something's really got to give with the police and the court systems and the security systems and people's attitude towards this."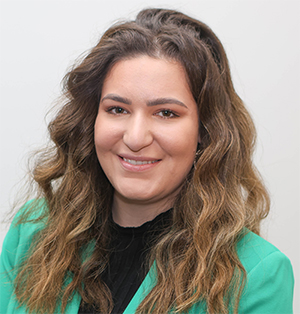 Formerly with the ABC, Makayla is a graduate of Western Sydney University. She covers a variety of news topics for the Weekender, including courts.