Hundreds of swimmers of all ages will converge on the Sydney International Regatta Centre this Saturday morning for the 2023 Penrith Marine & Mercury Marathon and Open Water Series.
Hosted annually by the Nepean Aquatic Centre Swim Club, the Marathon and Open Water Series will feature three events for swimmers to tackle.
The first race of the day will be the 1km introductory swim followed by the 2.5km junior and 5km events.
Prize money will be on offer for place getters in the 2.5km and 5km events only.
Nepean Aquatic Centre Swim Club President, Lydia Debrinact, is expecting a big turnout for this year's Marathon and Open Water Series.
"We currently have around 300 entries across the three events," she told the Weekender.
"Last year we had a really big turnout because it was the first one we ran post-COVID and I'm expecting it to be just as popular this year.
"We've got about 40 swimmers from our club participating and we also have local swimmers from other clubs within the area taking part too."
While the Penrith region will be well represented, swimmers from right across the state will be taking a dip in the waters of the Regatta Centre – hoping to set a new PB for themselves.
"We've got people travelling from Newcastle, Orange, all over the state," Debrinact said.
"This event spreads via word of mouth and we often have coaches reaching out to us early in the year asking what date we'd be running it."
Not only is this weekend's event one of three official Open Water swimming races in NSW, but it's the only one that features a 1km swim for beginners.
"The main reason our race gets more popular is because we run that 1km introductory swim and none of the other organisations that run an official Open Water competition do that," Debrinact said.
"The introductory event is for swimmers who have never done Open Water before. They can have a go at the 1km and it's not quite as daunting, especially for the younger swimmers."
Last year's 5km event was taken out by recently retired Australian Olympian Kai Edwards.
Debrinact said she couldn't wait to see how swimmers from Nepean would fare on their home course on Saturday.
"Seven of our swimmers travelled to the Sunshine Coast in Queensland last week to compete and six of them came back with State qualifying times while one scored a National qualifying time," she said.
If you haven't registered already and are keen to test yourself against some of the best Open Water swimmers in the state, registrations will be open on the day from 7.15am.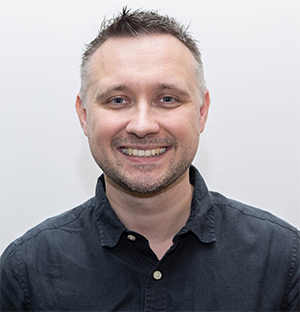 Nathan Taylor is the Weekender's Deputy Editor and Senior Sports Writer. He also compiles the weekly Chatter on the Box TV column. Nathan is an award-winning journalist, who has worked at the Weekender for a decade.