Moments matter in Grand Finals. Here's the top five moments from Penrith's six Grand Final appearances…
5. Dylan's 'Sattler' moment (2022)
While Penrith had dominated the 2022 Grand Final against Parramatta from the start, it was an incredible tackle from eventual Clive Churchill Medal winner Dylan Edwards that guaranteed it in the 57th minute. With winger Bailey Simonsson powering down the touchline, Edwards came across in cover, effected the tackle and bundled him into touch. It was almost a carbon copy of Scott Sattler's try-saving tackle on Todd Byrne 19 years earlier. It destroyed any chance of an unlikely Eels comeback, and helped write Edwards into the history books.
4. Right to Rooney (2003)
With Penrith up 12-6 in wet conditions and the 2003 Grand Final entering its knockout stages, a moment of magic from two Lukes – Priddis and Rooney – would wrap up an historic win for the Mountain men over the Roosters. With Penrith attacking the line, everyone expected Priddis to quickly get the ball back to Craig Gower for a field goal. Instead, he shifted left from dummy half, took a couple of steps and then threw a long ball out to Rooney who went over in the corner untouched. It was a dummy to die for – and killed off the Roosters.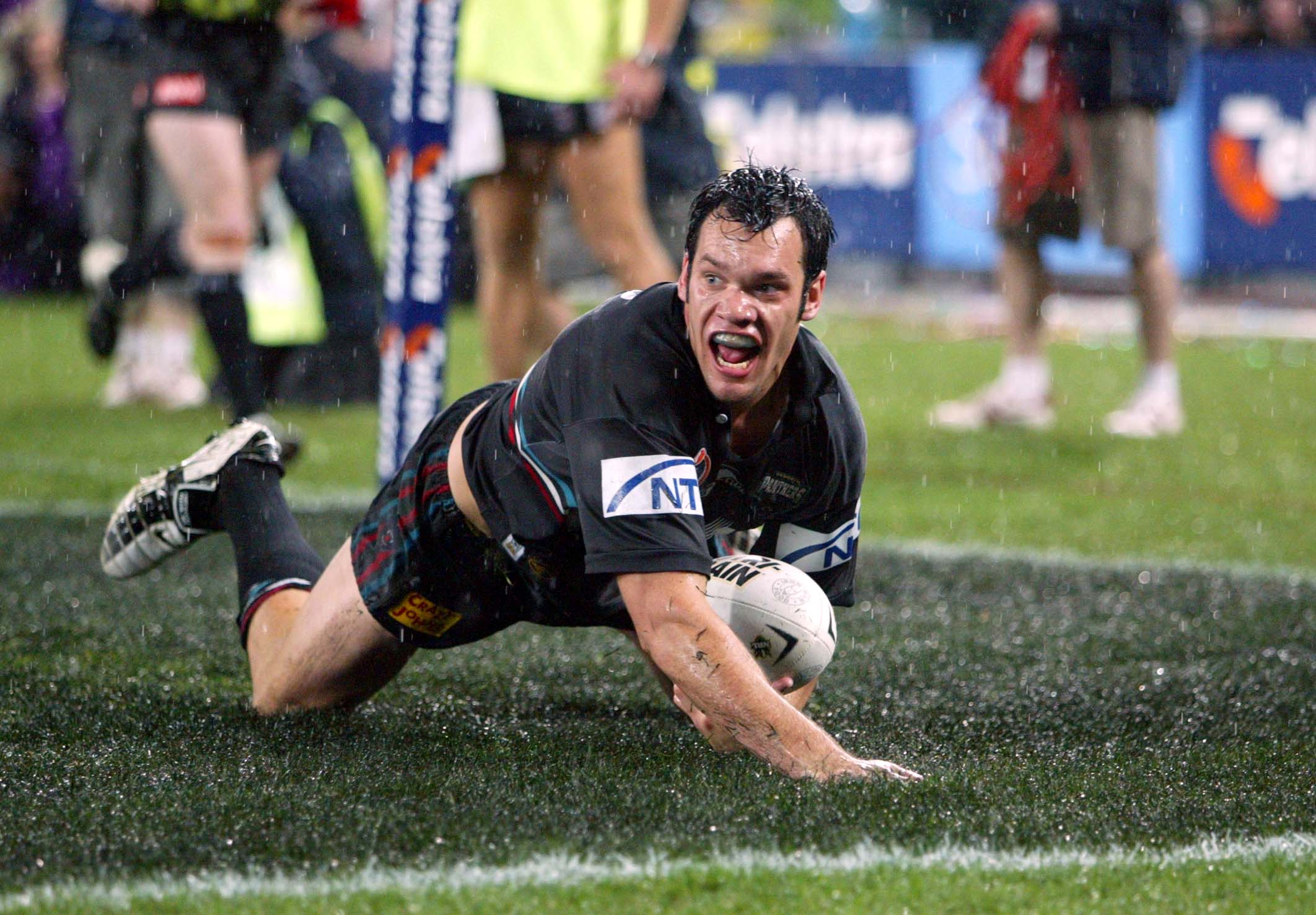 3. Royce gets the winner (1991)
With Penrith up 13-12 over a champion Canberra side and the clock ticking down in the Grand Final, a moment of magic from Royce Simmons in his final game would seal Penrith's first Premiership. Canberra opted for a short, low line drop-out, desperate to get the ball back, but it took a perfect bounce for big Mark Geyer, who weaved through the defence, then found Simmons out wide. He got past fullback Gary Belcher and planted the ball – before immediately jumping into the embrace of Geyer. If Penrith hadn't already won the Grand Final, that moment sealed it for sure.
2. Crichton's intercept (2021)
With the scores locked at 8-all in the 2021 decider, it was Stephen Crichton who blew the game wide open and set up Penrith's first Premiership win since 2003. South Sydney playmaker Cody Walker was desperately searching for space on the left side, quickly shuffling the ball to his outside backs when Crichton plucked it out of the air and raced away to score a famous try with 14 minutes left on the clock. Nathan Cleary's conversion gave the Panthers a 14-8 advantage, and it turned out to be enough come full-time, with Penrith winning 14-12.
1. The Sattler tackle (2003)
With the scores locked at 6-all mid-way through the second half, the 2003 Grand Final between Penrith and the Roosters was precariously placed. When winger Todd Byrne started racing down the touchline at the Olympic stadium, it appeared he would streak away to score – but one man had other ideas. Lock Scott Sattler came across in cover, executing a perfect tackle around Byrne's legs and bundling him into touch. The tackle entered Grand Final folklore, while for Penrith it inspired them to go on and win the club's second ever Grand Final.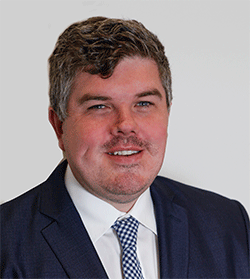 Troy Dodds is the Weekender's Managing Editor and Breaking News Reporter. He has more than 20 years experience as a journalist, working with some of Australia's leading media organisations. In 2023, he was named Editor of the Year at the Mumbrella Publish Awards.