A state-of-the-art trade centre has been unveiled at the Cobham Youth Justice Centre in Werrington this week, marking a milestone for New South Wales.
Funded by the Department of Communities and Justice in partnership with the NSW Department of Education, the centre will allow for young people in custody in the centre to have a dedicated area focused on learning and experiencing different trades and professions.
Currently, the skills and programs on offer in the centre include motor vehicle maintenance and car detailing, how to change a tyre, check water and oil, as well as how to service small motors like lawn mowers and whipper snippers.
Future classes will see young people able to learn carpentry in a specified space, with bricklaying, painting, and landscaping areas also on the cards.
The space was officially opened by Londonderry MP, Deputy Premier and Minister for Education and Skills Prue Car, who cut the ribbon at Monday's ceremony in the spirit of this year's National Child Protection Week theme, 'every child in every community needs a fair go'.
"I am so pleased to be opening NSW's first trade centre inside Cobham Youth Justice Centre today," she said.
"This centre will provide young people in custody with the opportunity to learn and practice valuable new skills, which they can take with them when they re-enter the community.
"It is so important to give young people a sense of hope and purpose through education with practical skills they can take out and use to pursue rewarding work."
In addition to teaching these tangible skills, the trade centre also includes an onsite classroom, which young people will be able to access to learn more theory-based skills, including how to write a covering letter and resume, how to apply for jobs, and interviewing.
Young people will also have the opportunity to complete parts of the School Certificate Year 10 and Higher School Certificate Years 11 and 12 with the Educational Training Unit through the centre, and develop knowledge about sustainability and water preservation as a result of it being equipped with solar panels, a sustainable and ecofriendly car wash system and mechanics corner.
The opening comes off the back of a successful 'Try a Trade' day event, which allowed young people to try their hand at a variety of skills. Across the state there have been three Try a Trade Days, and there will be four more by the end of the year.
Minister for Youth Justice Jihad Dib emphasised how important initiatives like this are in supporting young people.
"While a young person is in our care, we focus on how we can best upskill them for their reintegration into community by teaching them valuable skills and connecting them with employment opportunities," he said.
"These are the types of initiatives that will have the potential to change a young person's life for the better – we would love to see them enter the workforce with the skills they learn in the trade centre."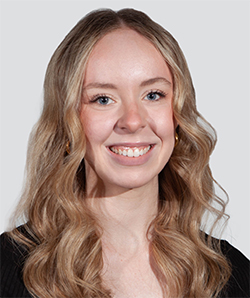 Cassidy Pearce is a news and entertainment journalist with The Western Weekender. A graduate of the University of Technology Sydney, she has previously worked with Good Morning Macarthur and joined the Weekender in 2022.